The 1999 K-1 Grand Prix event was the 7th annual tournament that included the best 8 heavyweight kickboxers.
Sam Greco, Ernesto Hoost, Mirko Cro Cop, Musashi, Peter Aerts, Andy Hug, Ray Sefo, and Jerome Le Banner all managed to qualify for the quarter-finals.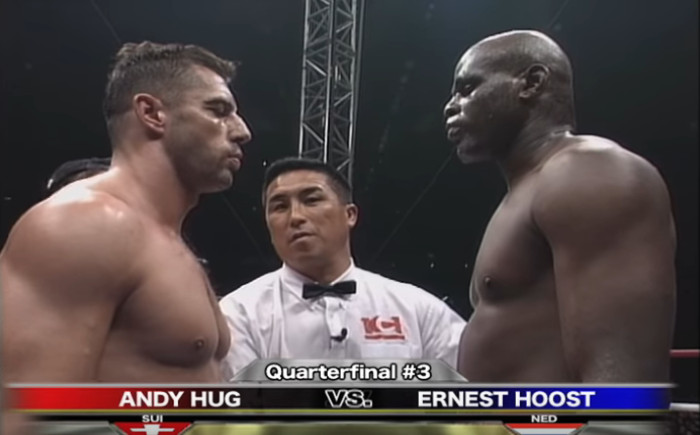 Nearly 60 000 fans were packed inside the "Tokyo Dome" in Japan's capital city, as the last quarterfinal was reserved for two of the most powerful kickboxers then – the Dutch Ernesto Hoos and the Swiss Andy Hug.
It is the fourth time those two are squaring off in a pro fight, with Hoos having the upper edge with 2:1.
Even though "Mr. Perfect" has a pretty solid size advantage, nobody is willing to write Andy Hug off. The two legends are in attack mode right from the get-go, turning their last fight in an all-time classic.
Source: boec.com