For the second time, SENSHI puts in fight card a clash between Sergei Braun and Nikola Todorovic.
The pair were scheduled to face each other on May 22nd in Sofia during the eighth edition of the international fight nights. Still, Braun contracted a coronavirus, and organizers postponed the match at the last minute.
However, the two fighters will compete in the ring this year during SENSHI 10, held on the 4-th of December in Varna, Bulgaria. Tickets for SENSHI 10 are even already on sale in the Eventim.bg network.
Braun and Todorovic will face off under the rules of KWU Full Contact up to 80 kg category.
Both fighters are known to SENSHI fans.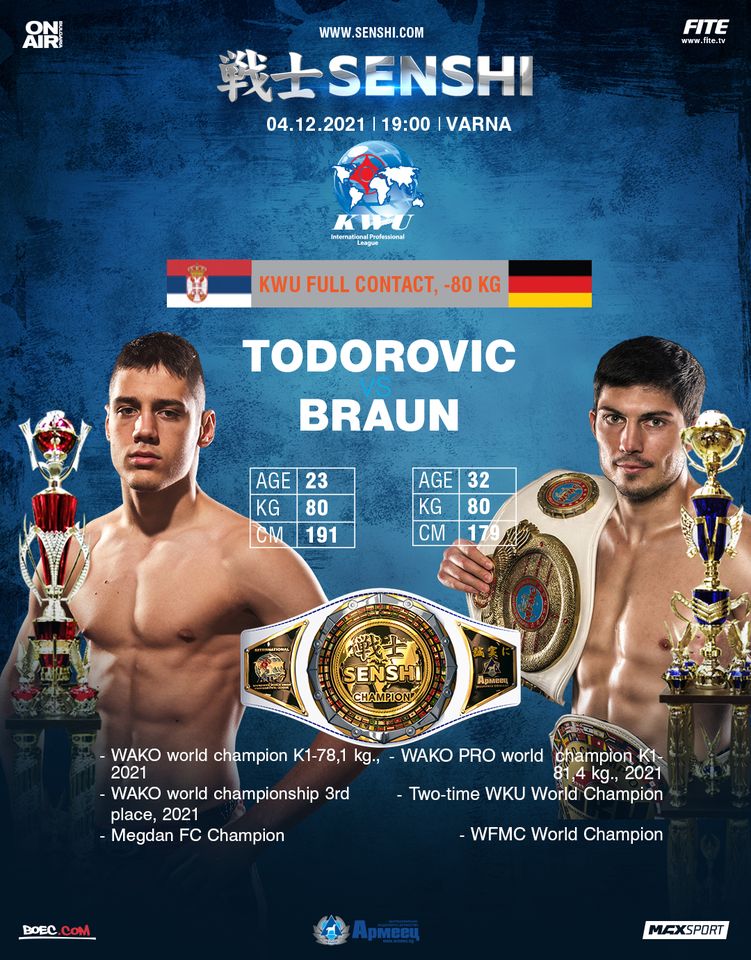 Find out more about both fighters HERE.
---
Expect more information about the fight night soon!
Follow our website and the social media profiles of @kwunion & @senshi.gala

#senshi10 #kwusenshi
---
SENSHI 10 fight nigh is organized with the KWU International Professional League, Armeec Insurance Group, Max Sport, Bulgaria Air, M-Car Group cooperation.
The media partners of the event are Boec.BG and Boec.COM, Bulgarian national TV Bulgaria ON AIR, US online platform for combat sports FITE, Gol.bg, Topsport.bg, Kwunion.com, Russian Union Of Martial Arts, KyokushinКarate.News and Fighto.News.