Fight fans worldwide will witness a clash between the schools of Romania and Morocco during the upcoming 13th edition of SENSHI.
Florin "Rambo" Lambagiu and debutant Mehdi El Hadj will face each other. The pair will compete on September 10 on the beach in the resort complex of St. Constantine and Elena.
The fight will be held under the rules of KWU Full Contact in the cat. up to 80 kg.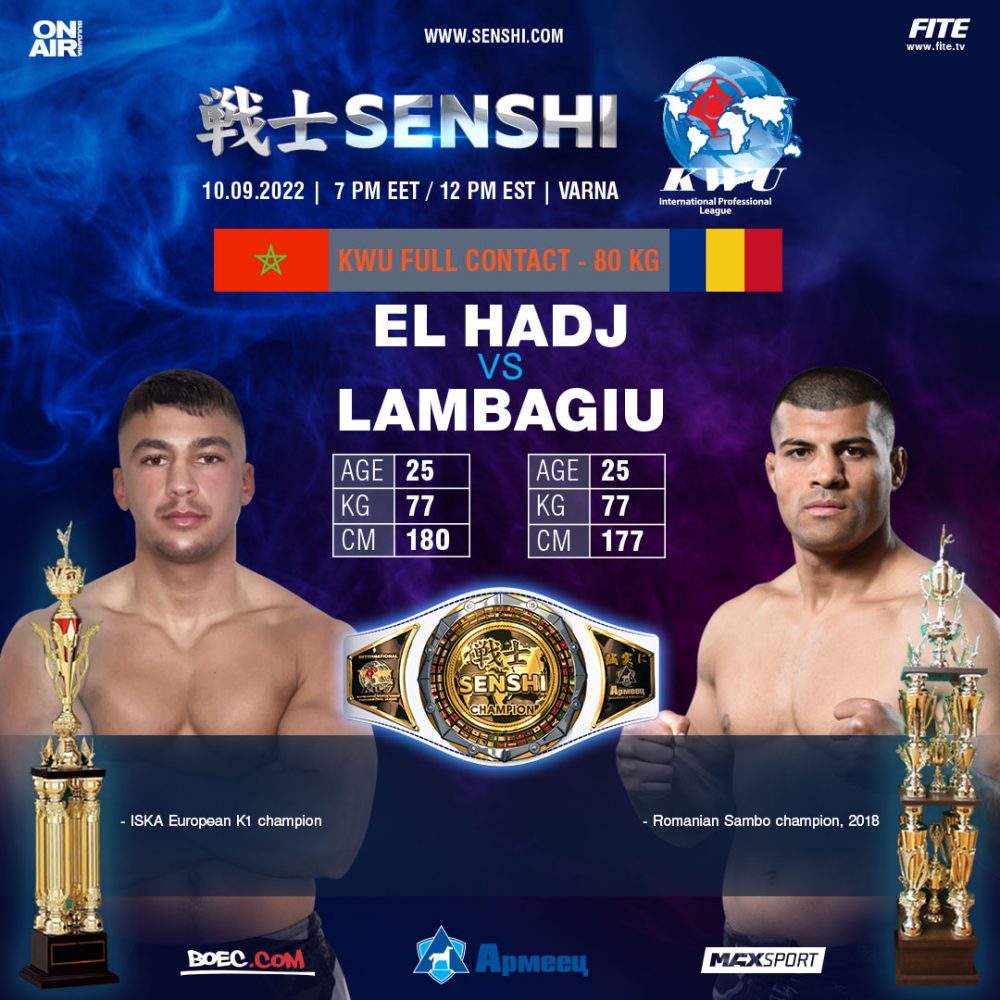 Florin will be looking for his 4th win in the international professional SENSHI fight nights. His last opponent was Turkey's Yunal Alkayash at SENSHI 12 . "Rambo", who is the national champion of Romania in sambo and kickboxing, defeated Andrey Chekhonin in 2021 and knocked out an Iranian.
His 25-year-old rival from Morocco will step into the organization's ring for the first time. Mehdi is ISKA European champion in K-1 style.
---
The fight night will be broadcast live on Bulgaria ON AIR and Max Sport 2 for Bulgaria, as well as in real-time worldwide on American television FITE, Senshi.com, kwunion.com Boec.bg, Boec.com and Kyokushin Karate News.
戦士 SENSHI is organized in cooperation with the Professional League of the Kyokushin World Union (KWU International Professional League), as well as with the special support of Armeec Insurance Company, MAX Sport, Bulgaria Air, and M Car Group – BMW dealer.
戦士 SENSHI's media partners are Boec.BG and Boec.COM, the national television Bulgaria ON AIR, the American online martial arts television FITE, Gol.bg, Topsport.bg, kwunion.com the information portal Kyokushin Karate News, Fighto.News and Novinata.bg.