A record holder in the participation in SENSHI and a debutant, this will deliver one of the fights in the next edition of the event. 20 stars from 12 countries will compete on February 26 in Varna, Bulgaria
Petar Stoykov is part of bout number 3. The Bulgarian will face Alexandr Ivanov, and their fight will be held according to the rules of KWU SENSHI, under 70 kg.
The match will be Ivanov's debut at the prestigious international gala evenings.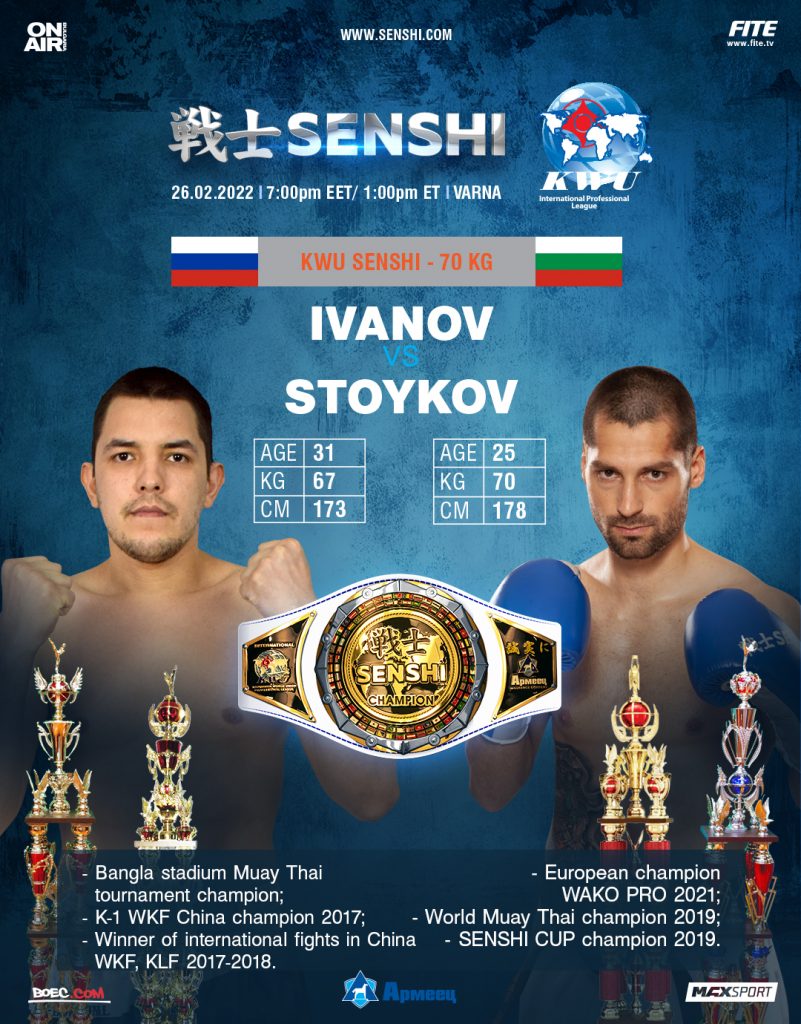 SENSHI record holder Stoykov has won a European WAKO PRO title, a world and European Muay Thai title, as well as a silver medal in Kyokushin at the Kyokushin World Union (KWU) Junior Championships (2013).
The Russian is a Muay Thai champion, K-1 WKF champion in China in 2017, and two-time winner of the WKF-KLF international matches in China (2017-2018).
Read more HERE
---
SENSHI 11 is organized with the cooperation of the KWU International Professional League, Armeec Insurance Group, Max Sport, Bulgaria Air, M-Car Group.
The media partners of the event are Boec.BG and Boec.COM, Bulgarian national TV Bulgaria ON AIR, US online platform for combat sports FITE, Gol.bg, Topsport.bg, kwunion.com, Russian Union Of Martial Arts, KyokushinКarate.News and Fighto.News.
Follow our social media profiles: @kwunion