SENSHI Cup holder from 2019 Timur Gastashev gave a special interview for
Boec.COM
. The Russian Kyokushin masters gave us some insight into his fighting mentality and his experience of being a SENSHI fighter.
Not only that he is a SENSHI Cup holder under 95 kg. he is also a participant in the special SENSHI fight at "Battle of Champions"11 where he clashed with another Kyokushin great – Jan Soukup.
What is your impression of the SENSHI rules and do you like them?
Тhe rules of the Senshi are very suitable for Kyokushin fighters, as karate fighters are very tough, have perseverance and will to win.
Did you enjoy competing at SENSHI Cup in the Kamchia?
Of course, I liked it. After all, I left with the championship cup. I always enjoy visiting Bulgaria. People here are very sympathetic and kind.
Timur is also a 2x World Karate Kyokushin Champion and a European champion in this martial art.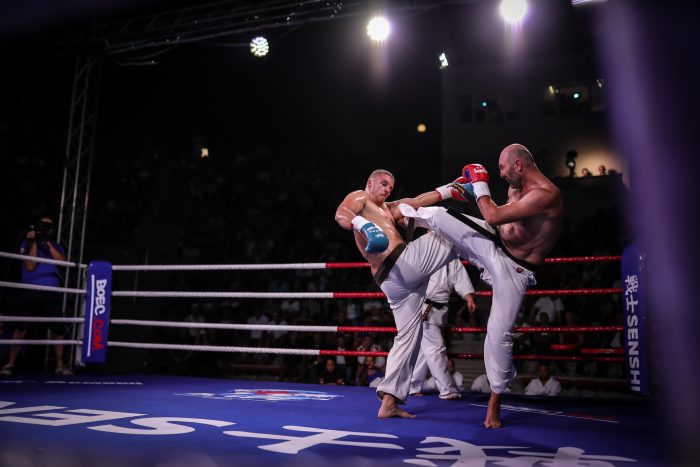 Tell us how did you feel against Jan Sokoup competing at the Battle of Champions? What do you think you need to do to beat him next time?
Outside the ring, I have no negative attitude towards him. He is a very positive person. When I look at him as an athlete I lost to there is a sports anger, nothing more. I think that in order to defeat him I just need to have more sparring sessions since not everything worked out for me during the preparation period. I need to approach it as a professional fight, not an amateur one. But I hope I will perform better in the future.
Are you looking forward to the next event of the Battle of Champions?
I'm really looking forward to it. I will train and prove, first of all to myself, then to the others, that I can perform better. And I hope this will happen in 2021.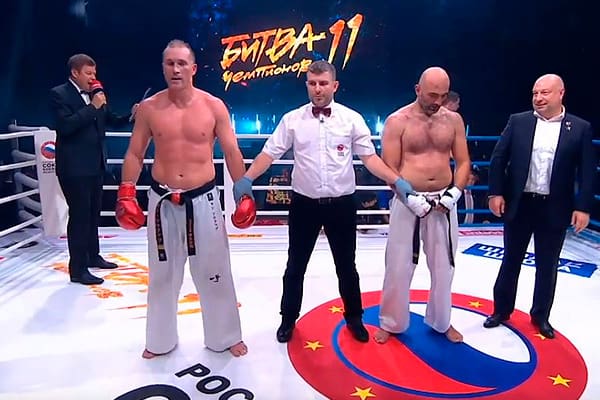 How did you stay in shape during these difficult times?
To be honest, I didn't train much during the pandemic. I just kept myself a bit in shape.
Who and when do you want to fight next?
I will fight with those whoever they offer me for a professional fight. I would not back away from a fight with Jan.
Would you like to come back and compete in Bulgaria one day again?
I'm really looking forward to it. Hopefully, on December 2nd I will fly to the next Senshi competition.