KWU Varna World Cup for juniors and cadets (14-15; 16-17; 18-21 years old) was held in the XVII International Summer Camp framework in Kamchia, Bulgaria, on July 4
The long-awaited edition of the KWU World Varna Cup was held at the Sports and Rehabilitation Complex in Kamchia, for which nearly 400 fighters from 27 countries have registered. Juniors, girls, and cadets competed for the cup in three age groups – 14-15 years, 16-17 years, and 18-21 years.
The champions and prize-winners (1st-3rd place) in the age categories 14-15 years and 16-17 years were awarded medals, certificates, and cups within a due class. In the 18-21 years category, the 1st-4th place finishers received cash prizes.
Here are the results: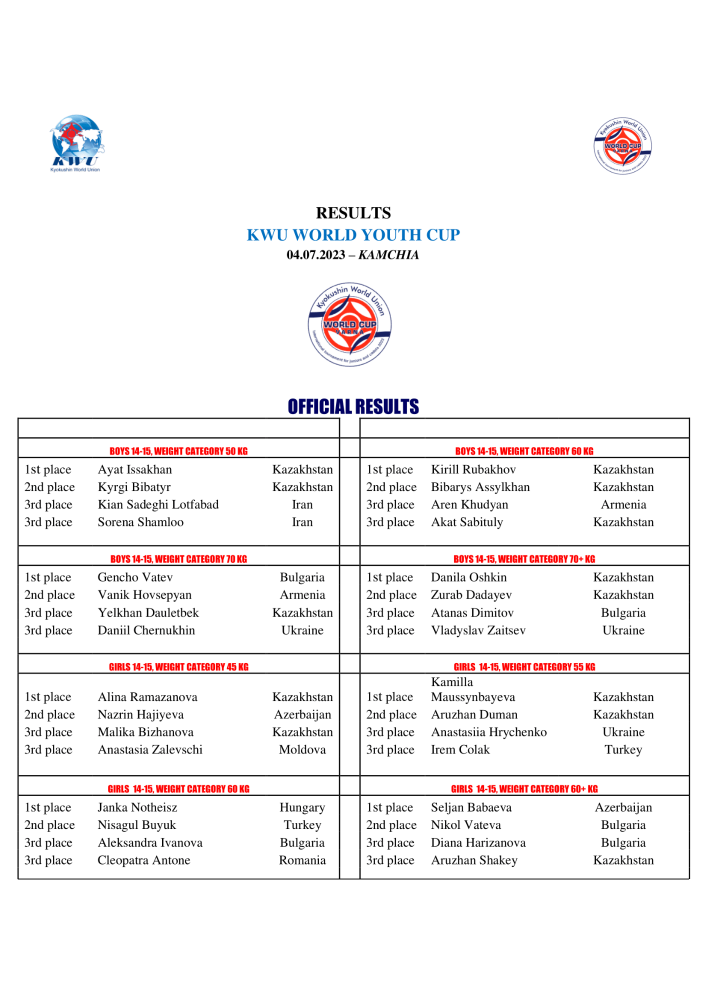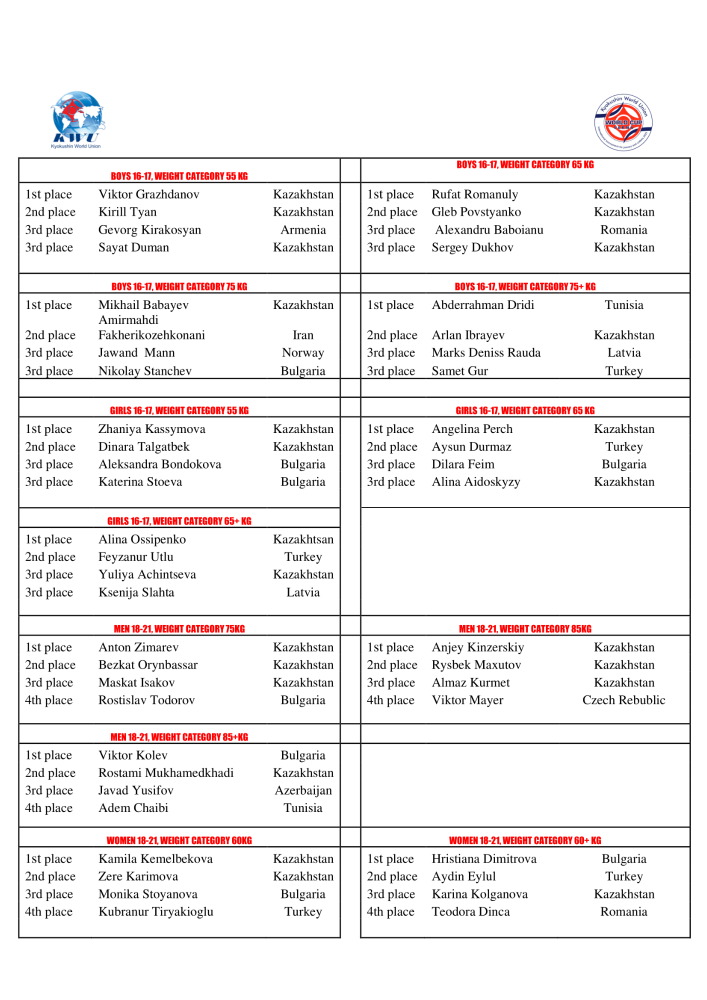 ______
The Official protocol, Team medals, and special awards will be uploaded soon.