A KWU Ukraine Coordinating Council was established in Ukraine, which operates on the basis of the Cooperation Agreement (open for joining other Participants) No. 29 / 03/19 dated March 29, 2019.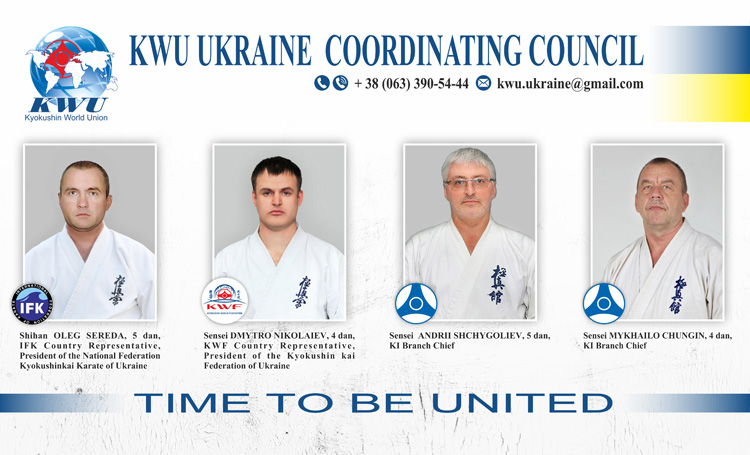 The subject of the Treaty is the joint concerted activity of the Parties to the Treaty and their cooperation in order to: unite the efforts for cooperation within the framework of the international sports federation "Kyokushin World Union" (hereinafter – KWU), whose slogan is "Time to be United".
The members of the coordinating council are:
– IFK National Representative, Shihan Oleg Sereda, 5 dan
– KWF Country Representative, Sensei Dmytro Nikolaiev, 4 dan
– KI Branch Chief, Sensei Andrii Shchigoliev, 5 dan
– KI Branch Chief, Sensei Mikhailo Chungin, 4 dan
At the meeting of the Coordinating Council (minutes No. 1 dated March 29, 2019), Dmitry Nikolayev was elected Executive Secretary of the KWU Ukraine Coordination Council, and the procedure for the participation of the Treaty Participants in the All-Ukrainian and International Championships of KWU, was approved.
05.19.2019 in Berlin (Germany) at the KWU European Championship the Agreement was approved by Secretary General of KWU Aleksandr Pichkunov.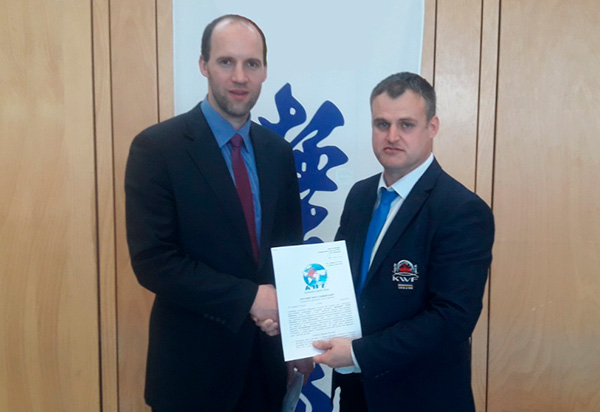 KWU Ukraine Coordinating council invites all interested organizations to cooperate. For more information, please refer to us via Email: kwu.ukraine@gmail.com.