On January 28th, 2023, The 4th United States International Kyokushin Championships "Battle On The Boardwalk" was held in Atlantic City, NJ – USA. Over 200 Competitors and 400 Spectators participated in this year's event, representing 48 Different Clubs/Dojos and 6 Countries.
The official Live Stream replay is now available on the USA-IFKK Youtube channel
Official Standings in Kata, Weapons, and Semi-Contact Kumite divisions are available at: https://report.myuventex.com/#standings;id=253200
Official Medal Report by Dojo/Club can be accessed at: https://www.myuventex.com/#medalsReport;id=253200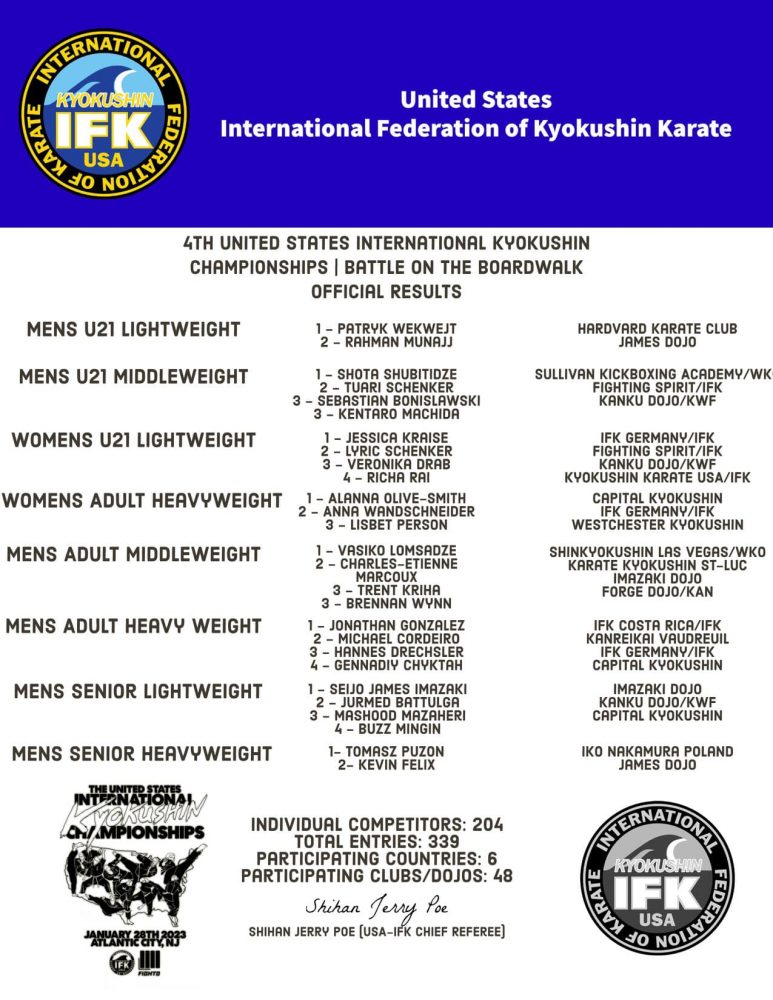 We want to express our deepest thanks to all Organizations, Competitors, and Families that assisted in making this year a success!

We look forward to seeing you all next year on the last weekend in January of 2024 in Atlantic City.

Osu!
Shihan Michael Monaco
USA IFK President, 8th Dan
Shihan Sean Schenker
USA IFK Chairman
USA IFK Atlantic City Tournament Director