Alex Dankezu wrote his report from the 5th Youth KWUCHAMP 2016
and we share with you some parts: 
In modern Kyokushin world , Kyokushin World Union – KWU, not just grows, but already takes a leading position for the championships and the values of international tournaments!
The Team Germany was represented by fighters from IFK and two fighter from Kyokushin-kan – Semen Perminov and Stephen Demanov. Our friends from IFK were able to get through to the second round of the tournament. But unfortunately not take a prizes. Thanks to Shihan Michael Schramm for their participation and the creation of the national team!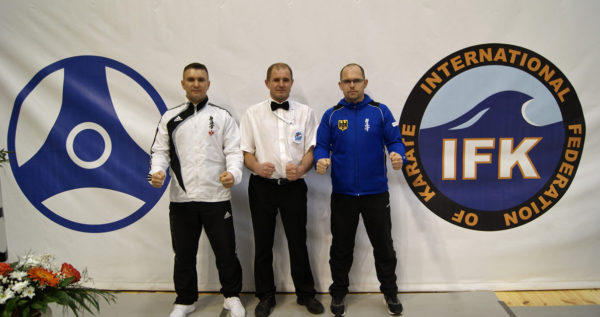 Semen Perminov participate on this championship after a long pause, and he not able to win against a strong and powerful karateka from Hungary, but gained invaluable experience in this highest class tournament. Stephen Demanov lost on semifinal from Japanese fighter and became 3rd – making such major step in his career – debut and step on winners podium on the World Championship!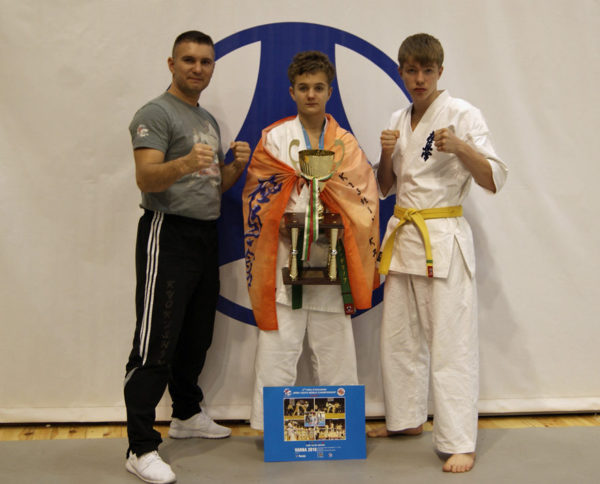 Invaluable assistance in the development of competent refereeing had Kyokushin-kan Germany Vice-president Andrey Perminov.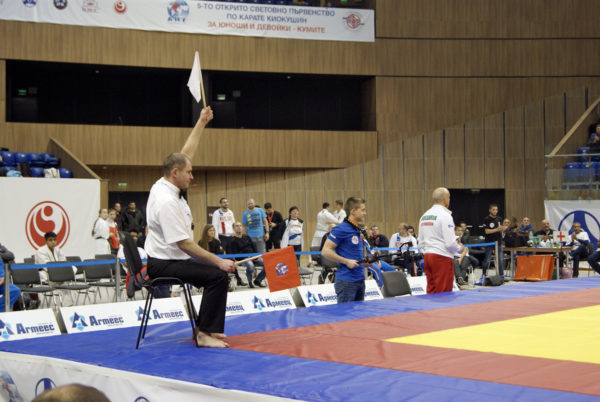 Thanks to the organizers – the Bulgarian team for everything they have done! Osu!
Full article and more pictures – here.