The three-day kumite training camp
under the leadership of Shihan Alexey Gorokhov in Dzerzhinsk, Nizhniy Novgorod region, has become the final trip, finishing the two-week journey of the Bulgarian national Kyokushin team to Russia.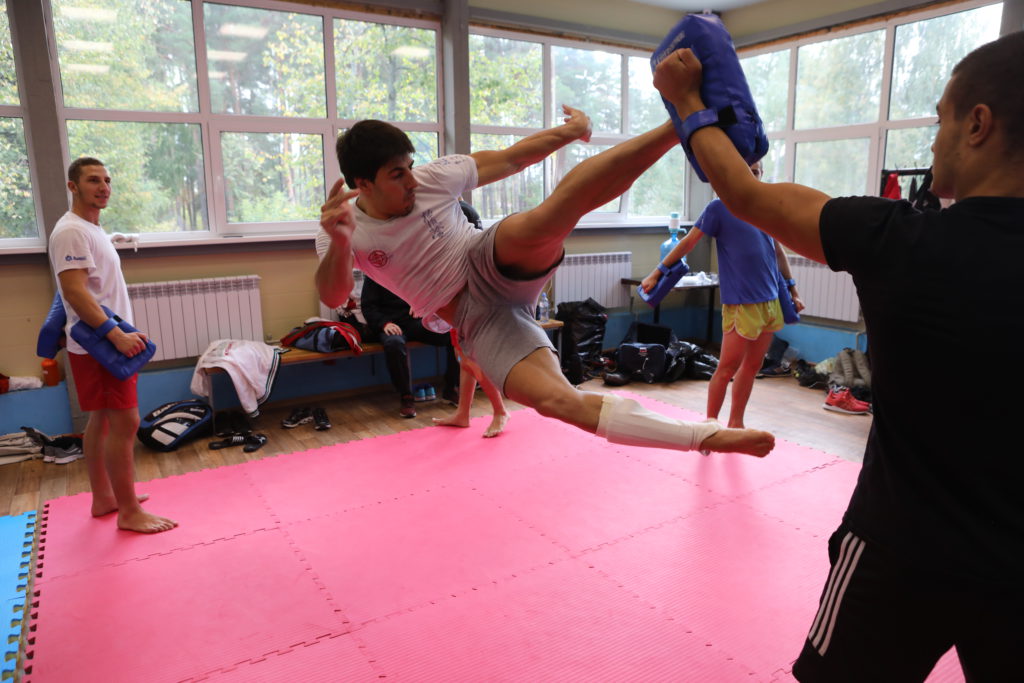 In total, 100 athletes from eight Russian regions participated in Shihan Gorokhov's camp.
Over three days the athletes of the Bulgarian national team participated in eight training sessions, including over 50 sparring bouts with different opponents. There was a lot of tactical work in pairs as well as work with the punch mitts and pads.
After two days and six training sessions the athletes of the Bulgarian national team rested in a Russian sauna with the bath brooms, barbeque and tea.
On the final day of the camp, the morning training session took place in Nizhniy Novgorod, at one of the city's sights – Chkalov staircase, that consists of 560 steps and is the longest staircase in Russia. It begins near Volga river, and ends at the monument to the legendary pilot Chkalov, near St. George's tower of the Nizhniy Novgorod Kremlin.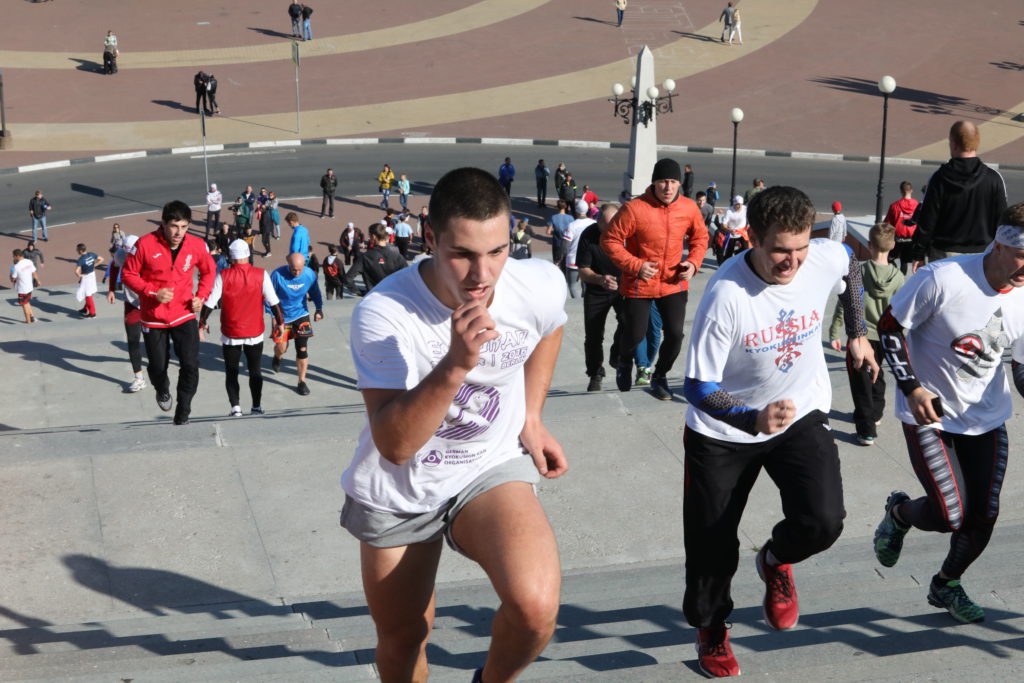 The weather was excellent and it was easy to see clearly the opening beauties from the big height.
However the karatekas of Shihan Gorokhov are not used to walking the stairs and enjoying the scenery. Already many years, every Sunday, regardless of the weather, the mornings of Nizhniy Novgorod's Kyokushin athletes from different federations start with a training session at the Chkalov staircase.
The athletes of the Bulgarian national team were lucky enough to take part in a traditional training session at the city sight. The work at the stairs is not an easy one, especially if one does not have the experience of such kind, but all the athletes, who were admitted by the doctor of the Bulgarian national team to such running workouts, completed all the objectives.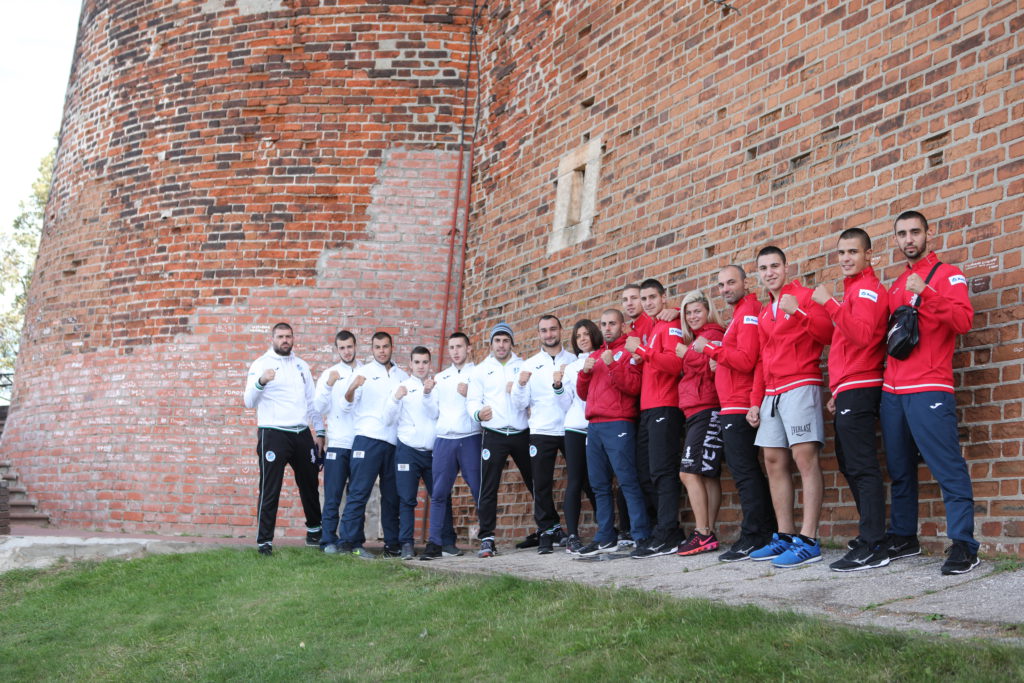 After different kinds of runs, including a run to the whole length of the staircase, the athletes were given tea, some of them had ice cream and after that they came back to the camp for the final training session.
The final training session of the Bulgarian national team was conducted by the main coach of their team Zakhariy Damyanov and it was focused on series of attacks and explosive workout with punch mitts.
After the training session Shihan Gorokhov and Sensei Damyanov expressed the words of gratitude to all the athletes for the mutual training and warmly said goodbye to each other.
Already after several hours after the final training session in Russia, the Bulgarian national team boarded to the train and left for Moscow, from which they are going back to Bulgaria