You're a Kyokushin, prove it! Don't talk, take part!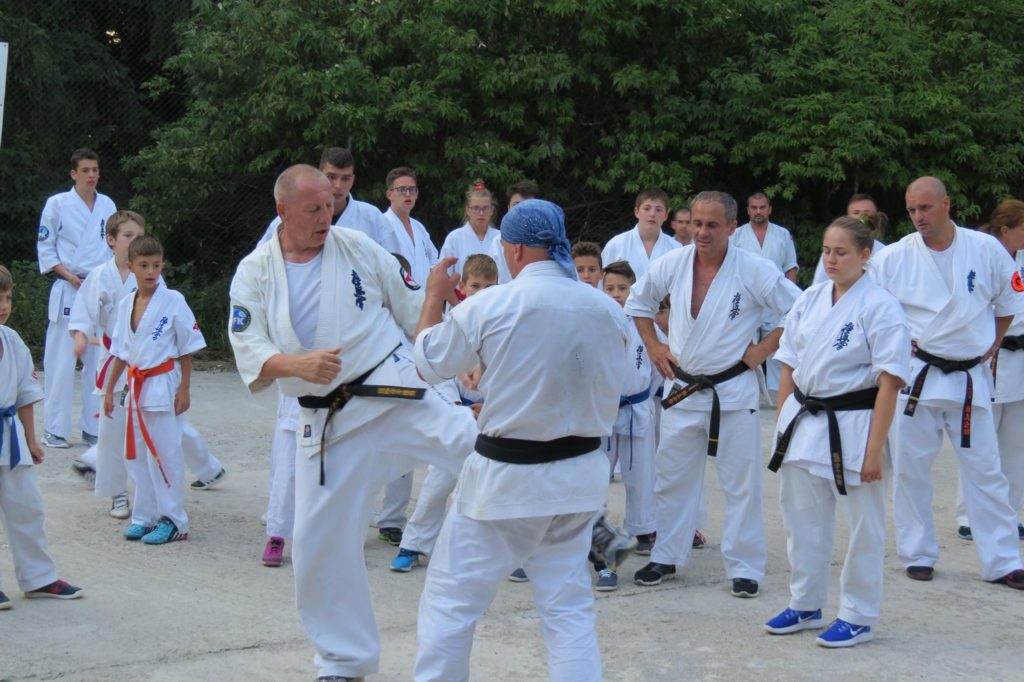 With by occasion of the 20th anniversary of the Hirsch Dojo and 5 years of IFK Romania, we are very pleased to invite you to SIBIU, the KARATE INTERNATIONAL EVENT to be held in Sibiu, Transylvania Hall and the Paltinis – The Passover of the Cerbs Agreement Center, June 20-24, 2018.
At this event we will have as instructor, special guest from Switzerland Shihan Eduard Gabathuler, IFK Board member, country representative of IFK Switzerland, coach of the Swiss National Lot, at the World Cup in Moscow was named "best referee ". Professionally, he is Chief of the Police of Western Switzerland, a graduate of the FBI Academy.
SIBIU, KARATE INTERNATIONAL EVENT will include five actions:
– Summer Camp – 20-24 June 2018
– Referee Course – 20-23 June 2018
– The Cup of Romania – 23 June 2018 (kids, juniors and cadets) – Transilvania Hall
– Transylvania Grand Prix – 23 June 2018 (adults) – Transilvania Hall
– Exam – 24 June 2018 (up 3 Dan)
Place: TRANSYLVANIA HALL – http://www.salatransilvania.ro/ Is the most beautiful and most modern sports venue in Romania, equipped with 1850 seats, air conditioning, changing rooms, conference hall, bar, restaurant, it has a large parking lot and is centrally located in Sibiu which in 2007 was designated Sibiu European City of Culture.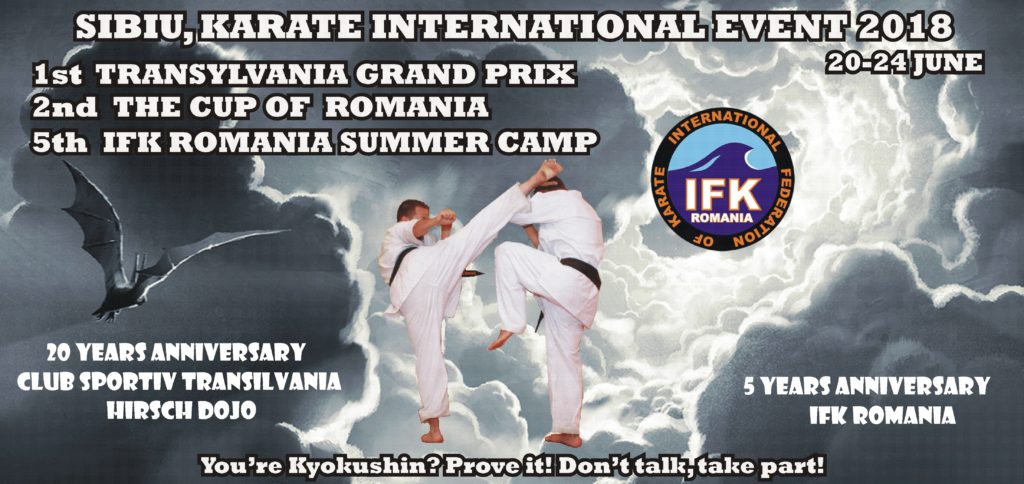 ---
---