On October 19th and 20th, the Norwegian Martial Arts Federation arranged a training camp for women in full contact karate.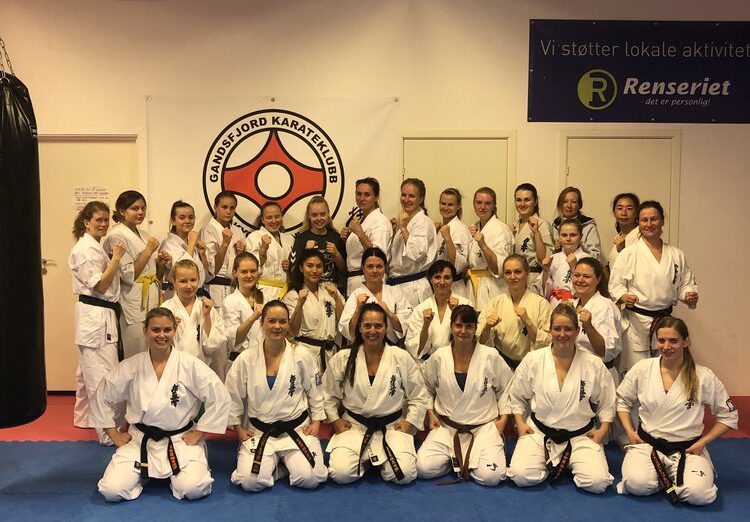 The main objective of the training camp was to unite women across organizational affiliation, to exchange competence, and to stimulate to increased recruitment of female karate athletes in Norway. The event was hosted by Sempai Line Svendsen from Gandsfjord Karate Club (NKKO).
She is also a board member of the karate group in the Norwegian Martial Arts Federation.
A total of 35 women had signed up for the event. All the instructors were women from the Norwegian full contact karate community.
The workout sessions contained elements from full contact sparring, self-defense, "body combat", yoga, high-intensity training and stretching.
We hope to arrange yearly events to strengthen the female karate community and to showcase the vast competence of national female fighters in full contact sparring, training methods and self-defense.