On the 15th-16th April 2017 in Cheboksary there was held
Specialized Kata and Referee Seminar with Shihan Victor Fomin. There were 100 Kyu and Black belt holders from Cheboksary (Chuvashia), Udmurtia and Kirov region.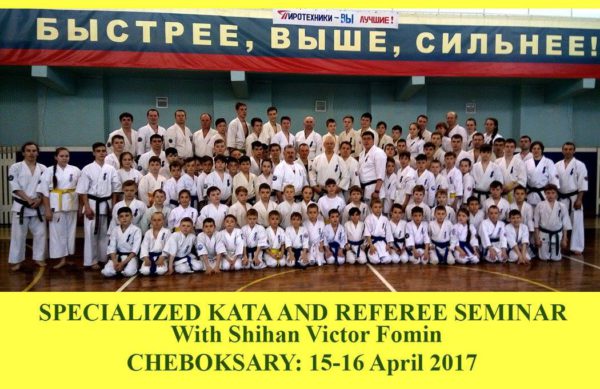 General training sessions included mastering Taikyokus and Pinans. Special ones were dedicated to all brown and black belts katas. They were trained with bunkai explanations and judging criteria.
The Seminar was completed by practical referee course with testing judges' knowledge. The event was organized by Kyokushinkai Federation of Chuvashia (responsible Sempai Alexey Nyagin).