On Friday, January 12, as part of a working trip to Japan,
the the member of the Executive Committee of the Kyokushin Word Union (KWU), member of the Executive Committee of the Russian Union of Martial Arts (RUMA)., Ramil Gabbasov, met with the President of the International Kyokushin-kan, a student of Masutatsu Oyama, the silver medal winner of the first Kyokushinkai World Championships, 9th Dan, Kancho Hatsuo Royama.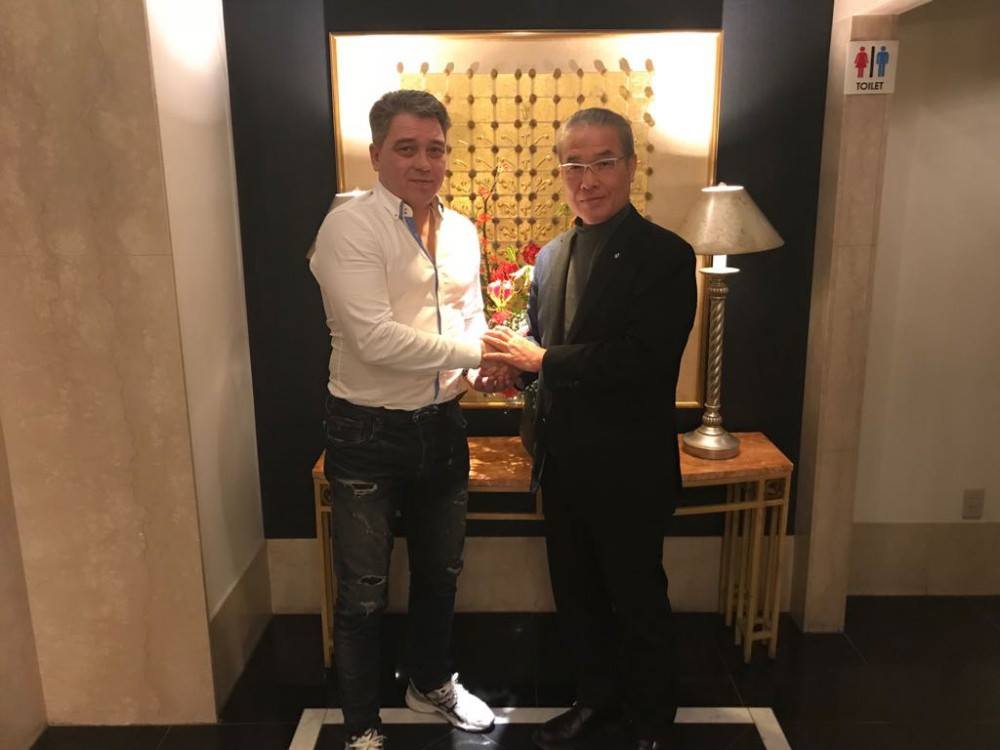 During the meeting were discussed the results of the the 3rd KWU World championship, which was held in December 9-10, 2017 in Ekaterinburg, Russia, as well as the XII International Summer camp in Kamchia, Bulgaria which traditionally takes place in the summer and gathers more than 1000 karatekas from all over the world.
The meeting was productive and finished in great spirit. Osu!