"In those strange times we are living now, you should all find time for improving your technique and to perfect everything you're learned up to this point."
With these words, Shihan Ivo Kamenov, the Executive director of the KWU International Professional League and Chairman of the National combat sports association in Bulgaria (NABS), addressed the participants in the first camp of the league for 2021.
Shihan Kamenov paid attention to the fighters individually and gave them valuable guidance, as always. The camps of the KWU Professional League have been held in Bulgaria regularly since 2018, and this year their number is expected to increase significantly.
At the invitation of Shihan Kamenov as leading instructors come world greats like Peter Aerts, Ernesto Hoost, Semmy Shilt, Jan Soukup, and Samart Payakaroon. This time the master class was led by the three-time world champion in the heavyweight category of K-1 Peter Aerts.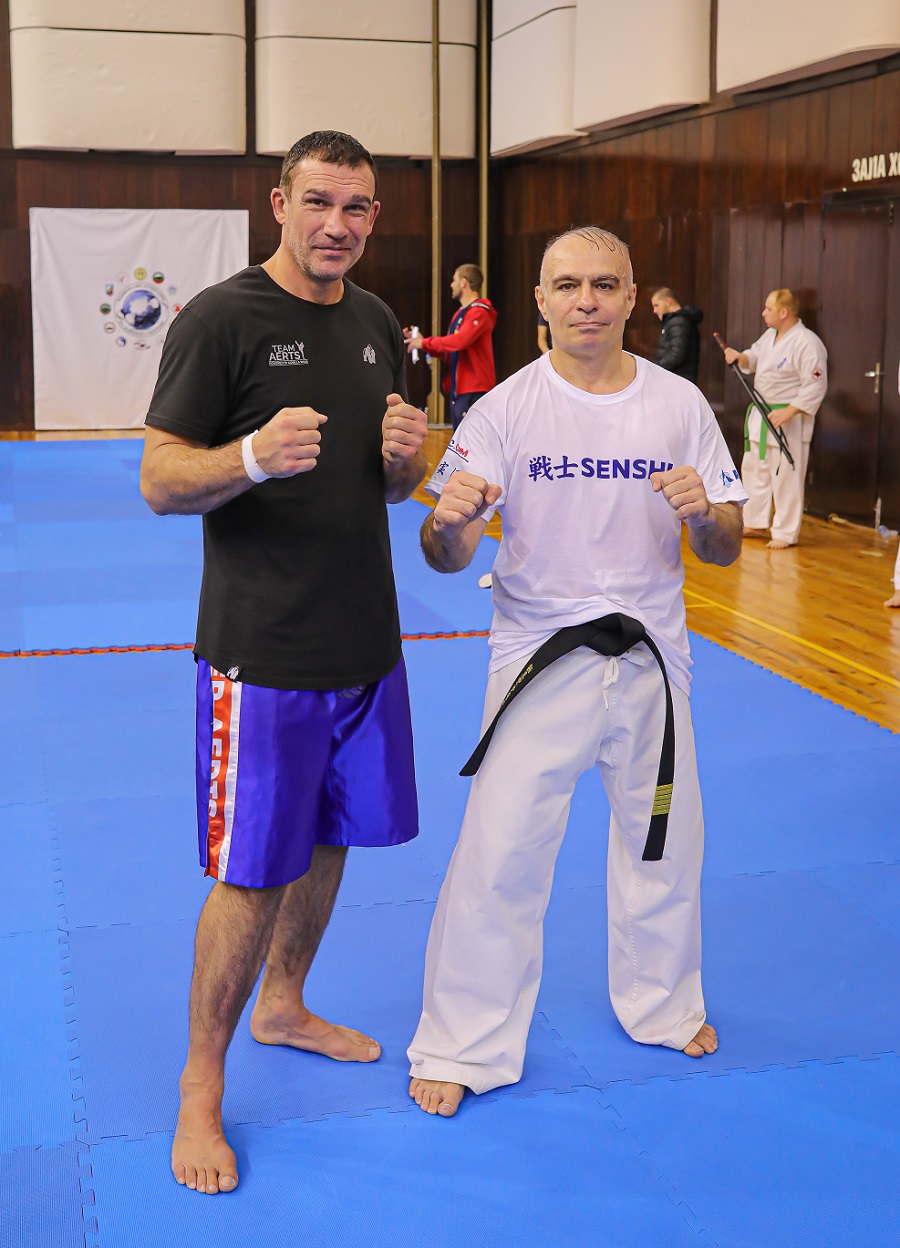 "These camps are for champions and medalists. We are all in one association, together we are in the hall side by side. Above all, we are fighters, the important thing is to be together like a wolfpack! Our way is only upwards!", he told a crowd of karatekas, kickboxers, and Muay Thai athletes.
Shihan Kamenov came to "Arena Armeec" Hall, especially for the Iaido class. On it, he inspired Kyokushin fighters and pointed that the black belt carries high standards.
"The sword is part of the fighter and a mandatory part of a black belt in Kyokushin."
Read the article "The Way of the Sword" HERE.
"It's a must if you want to be a master. There is only one way and everyone decides for themselves whether they want to follow it", said the chairman of NABS.
The best athletes and coaches from the Bulgarian Karate Kyokushin Federation and the Bulgarian Kickboxing and Muay Thai Confederation took part in the camp. It was held in strict compliance with all measures imposed by the COVID-19 situation.
"A training session takes you out of everyday life. It makes you not think about the problems", concluded Shihan Kamenov.
The KWU Professional League plans to hold the next camp in February.