The very famous Shihan from Australia, Cameron Quinn (6th dan),
has recently visited Norway for the first time and held 4 seminars across the country.

Shihan Quinn is the author of the highly regarding text – "The Budo Karate of Mas Oyama", and was was Sosai's personal translator for over 17 years.Shihan Quinn was also the instructor of Garry O'Neill and Walter Schnaubelt. Shihan Quinn is the current Branch Chief of the World So-Kyokushin.
This was a highly anticipated trip, as Shihan Quinn toured extensively for the 11 days that he was in Norway, conducting a total 4 seminars in:
– Kvinesdal Karate Club (3 day seminar)
– Bryne Karate Club (1 evening seminar)
– Bergen Karate Club (1 evening seminar)
– Lørenskog Karate Club (3 day seminar)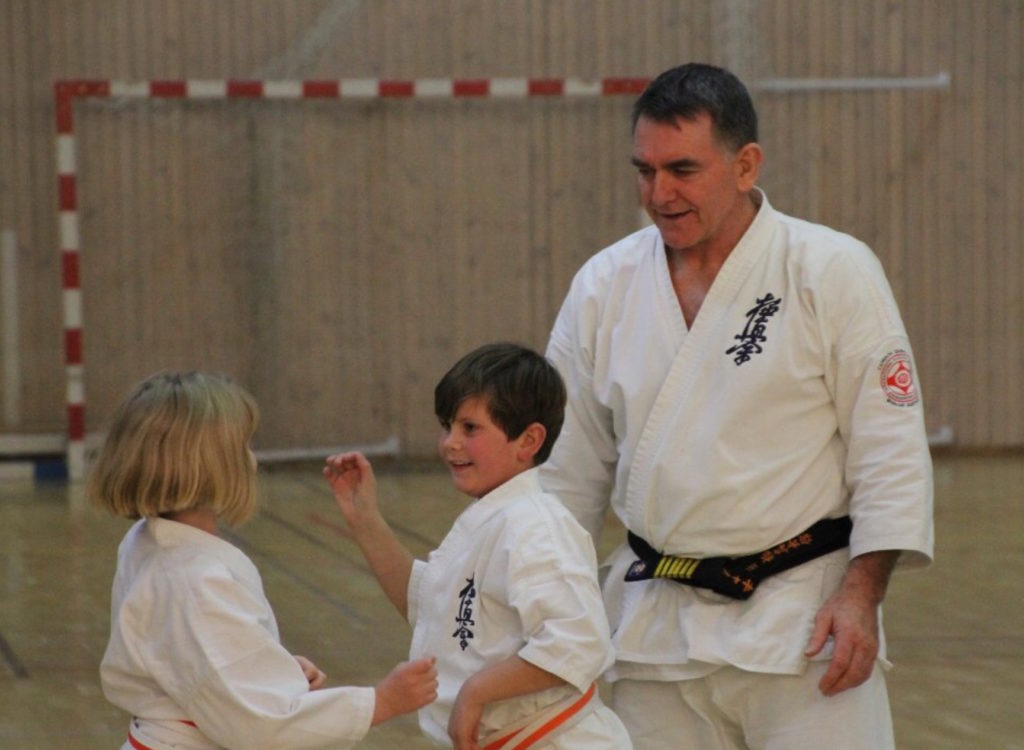 Each seminar covered all areas of kumite, kihon, kata and bunkai, and also an introduction to takedowns for Kyokushin. Each session also had a very good mixture of white-belts up to 5th dans in each location.
These seminars were highly successful, and brought together ALL Kyokushin groups across the country. The following groups were represented in each seminar:
– KWF
– IFK
– So-Kyokushin
– Shin-Kyokushin
– Independent Clubs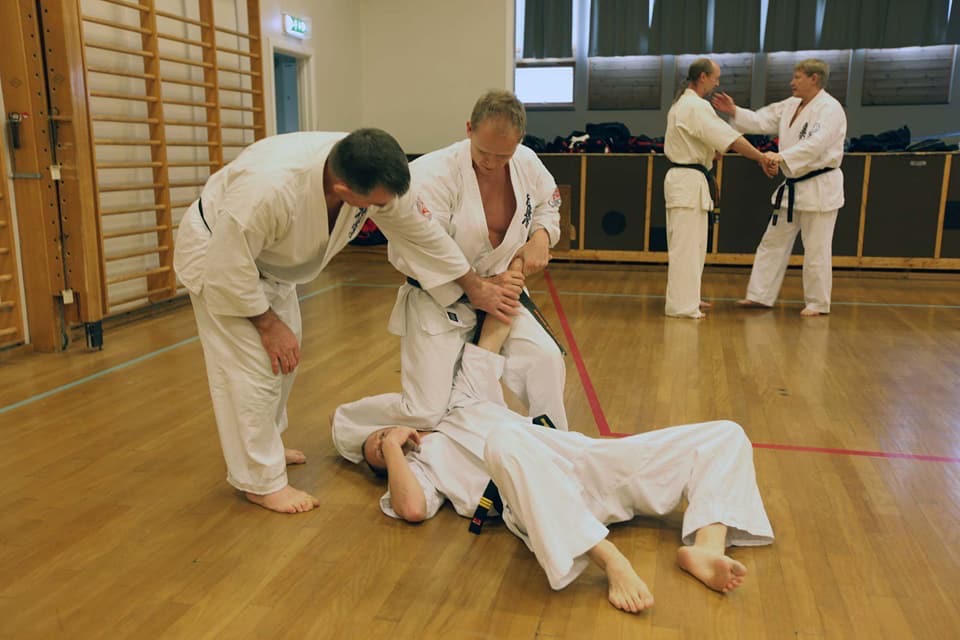 These seminars were organized by Sensei Jon Osvald Christensen and Sempai David Cummins on behalf of The Norwegian Kyokushin Karate Organization (NKKO).
All students came away very inspired, and certainly learnt a lot from these sessions.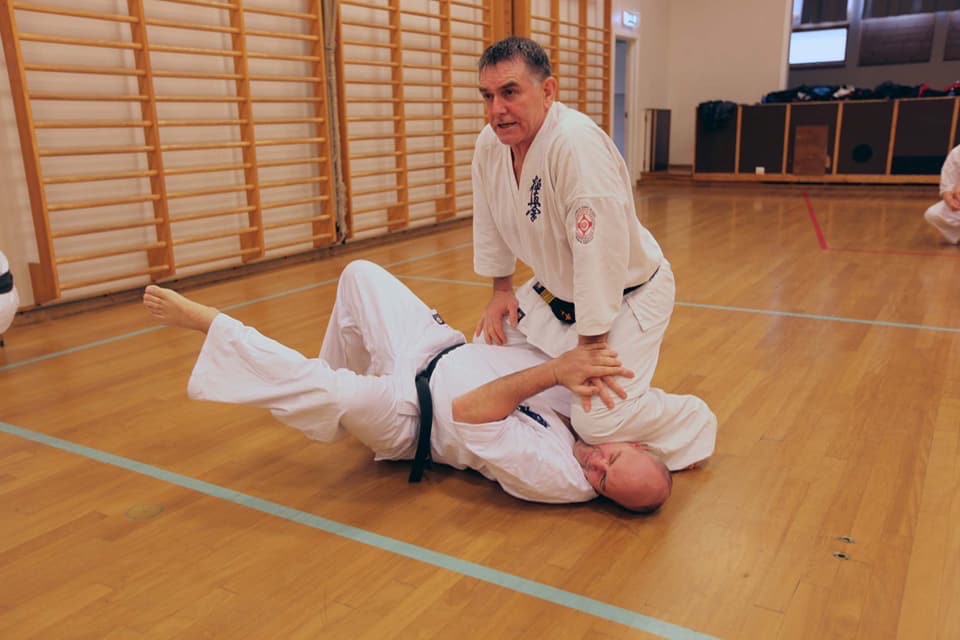 We personally thank Shihan Quinn for making the effort to visit us in Norway!
Osu!
Sensei Geir Rune Tøge
President NKKO
Country Rep KWF