Kyokushin seminar for instructors was held on the second day of the ongoing international SENSHI camp that is being conducted under the KWU International Professional League in Varna. Over 40 black belts took part in the seminar at the Palace of culture and sports. At the end of the seminar, they all received a special practical present.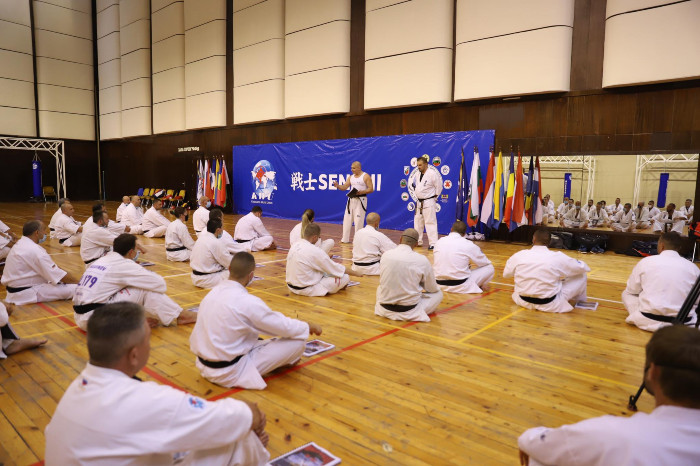 Shihan Ivo Kamenov (6th Dan), the Executive director of the KWU Professional League and Chairman of the National combat sports association in Bulgaria, was the main instructor of the event.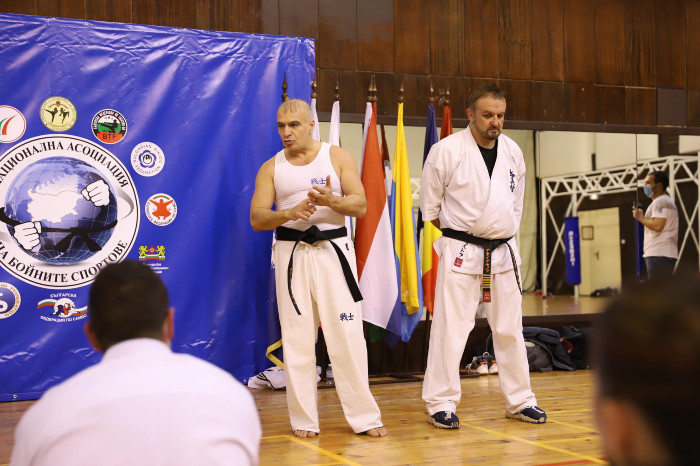 Shihan Asen Asenov, the first Bulgarian gold medalist from a European Kyokushin championship, started the seminar with a brief speech. He talked about the glorious past of karate Kyokushin and docket some important issues about the future of the martial art in Bulgaria and around the globe. He reminded all the instructors of the importance of their mission and gave guidance on how to improve their teaching skills and methods.
After his introductory part, Shihan Asen Asenov approached the technical part, showcasing some great techniques and movements, while the instructors were replaying together his moves. Shihan Asenov made a few comments on the National Kyokushin championships for children and the National Kyokushin championships among juniors that took place this month in Shumen.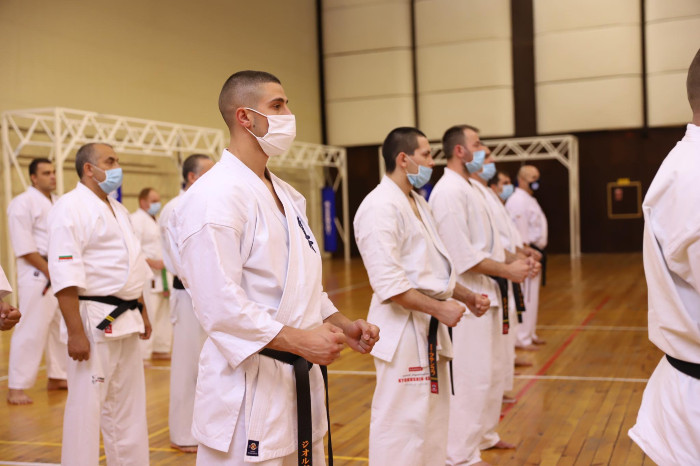 The conclusive part of the event was led by Sihan Ivo Kamenov. He also took an extensive look at the history and the traditions of karate Kyokushin and shared some of his personal experiences.
All the instructors received a copy of the book "Power Karate" by David Cook. Shihan Kamenov encouraged the instructors to read the book which is considered to be one of the great sources of knowledge about the nascency of Kyokushin.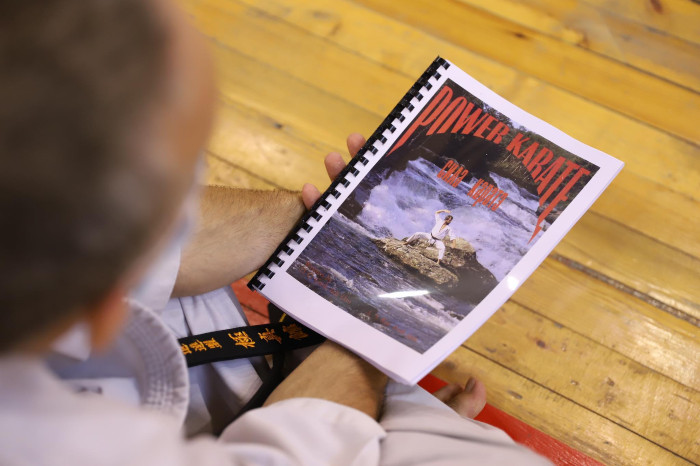 Pictures by Lesemann Photography
Source: BOEC.COM