invite you to participate in the Seminar combined with the New Year's Training, which will take place on January 25-26, 2019 in the Sports Hall of Fighting YMCA Krakow, ul. Krowoderska 8.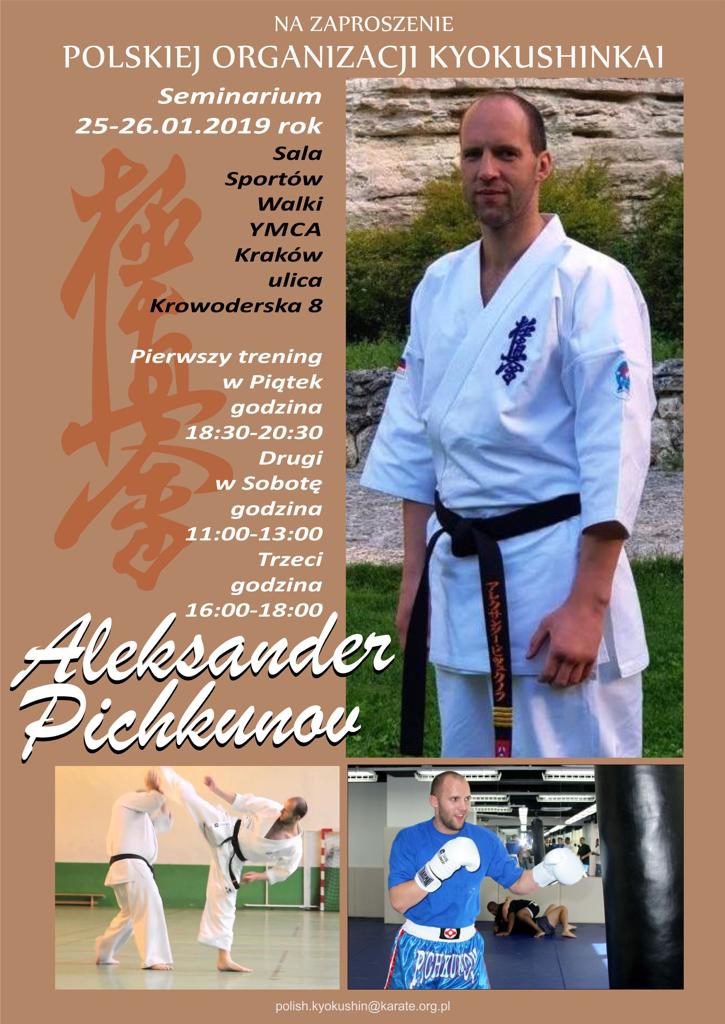 The seminar will be led by sensei Aleksandr Pichkunov 4 dan – medalist of Kyokushin World Championships, who fought and trained in Tokyo for several years in K-1 together with sensei Francesco Filho.
The subject of the seminar will be techniques and combos for the fight dedicated to Center Managers, instructors and players.
The first training will take place on January 25 (Friday) from 18:30 – 20:30 at the Fighting Sports Hall Poland YMCA in Krakow, ul. Krowoderska 8.
The second special New Year's Training is planned for January 26 (Saturday) from 11.00-13.00.
The meeting of the Center Managers is scheduled for 15.00-16.00. The third training will take place between 16.00 – 18.00.
The number of places is limited to 120 people.
Please, register your participation by entering your surname and grades dan / kyu at:
polish.kyokushin@karate.org.pl or sekretariat@kyokushin.org.pl