On the 13th-14th May 2017 in Yakutsk there was held
specialized basics, self-defense, kata and judging seminar for low grades with Shihan Victor Fomin.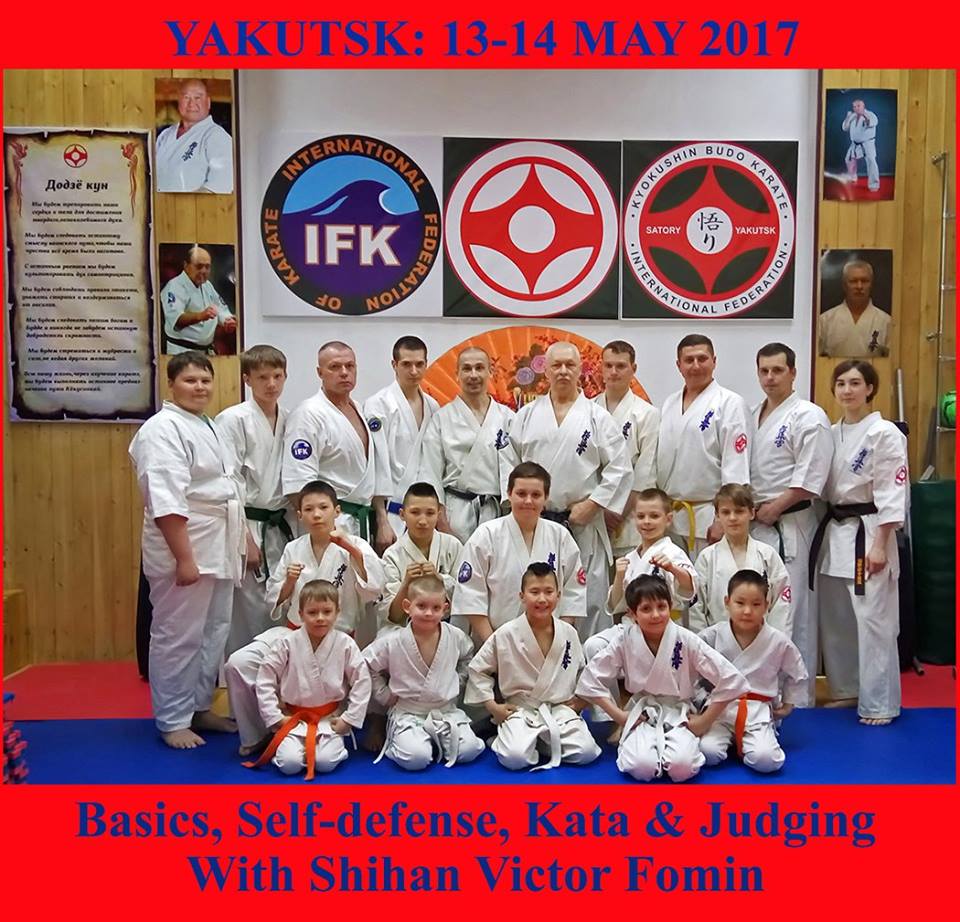 The event was organized by "Satori" School of Budo Arts (President Sempai Igor Pichkur) and was visited by 20 participants of different ages. The Seminar was dedicated mainly to training of basics, "natural" self-defense reactions, to special methods of step by step mastering katas and judging skills. It was completed by practical referee course with testing of judges and sportsmen.