KWU International Professional League has announced the full schedule for the upcoming international seminar (16-18 of October). Varna will be the host of the seminar and a SENSHI event once again. The special guest-instructor this time will be the kickboxing legend Peter Aerts.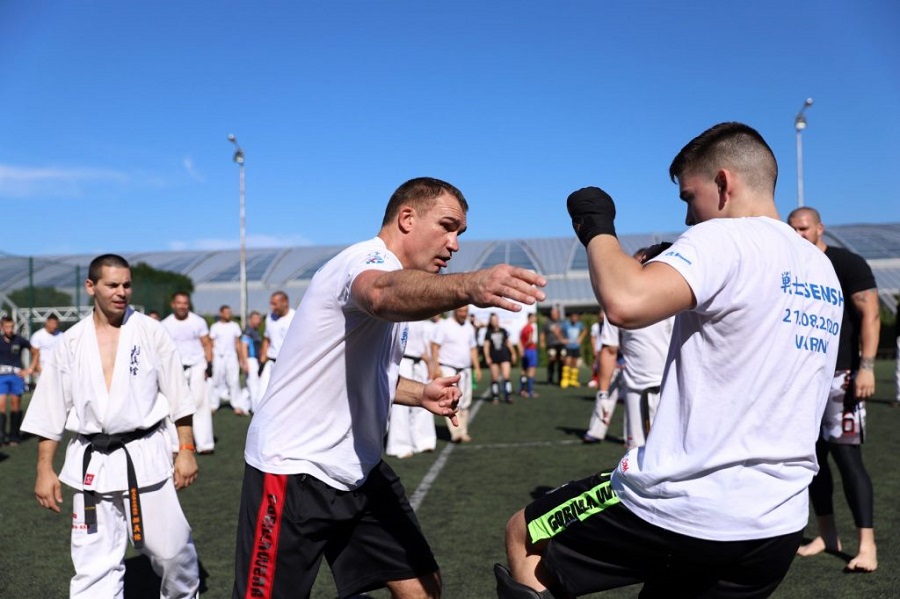 The sessions will take place in the "Mladost" hall at the Palace of Culture and Sports. According to the release schedule, there will be four masterclasses with the 3x K-1 Heavyweight Champion Peter Aerts.
Friday – 5 PM-7 PM
Saturday – 10 AM – 12 PM; 5 PM – 7 PM
Sunday – 10 AM
In the last two years, Aerts has been a regular instructor at the kickboxing and muay thai seminars in Bulgaria. He personally demonstrates techniques in front of the local fighters and helps them polish their game and bring it to a higher level.
In the schedule, there are also two events organized by the Bulgarian Karate Kyokushin federation. On Saturday there will be an instructor's seminar which starts at 3 PM and at 9 PM there will be a union of the board at the "Astor Garden" Hotel.
All participants will have to go through a PCR test before the start of the seminar.