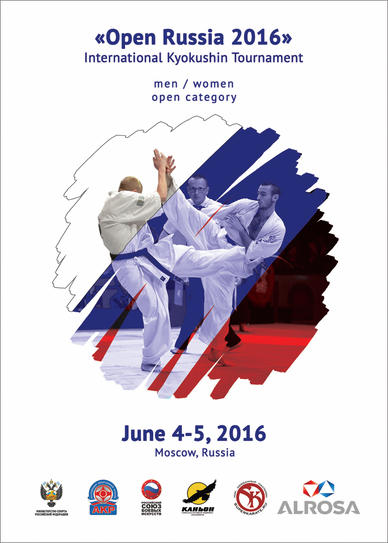 June 4-5, 2016 the Moscow Center of Martial Arts
will host an international kyokushin «Open Russia 2016» tournament for men and women in open category.
Today (27 of May) the draw was held in the office of the Association of Russian Kyokushin.
In the men absolute category will be attended by 58 athlete, and on women division – 16.
We bring you the official tournament draw. 
4-5 июня 2016 года в Московском центре боевых искусств пройдет международный турнир по киокусинкай «Open Russia 2016» среди мужчин и женщин.
Сегодня в офисе Ассоциации Киокусинкай России была проведена жеребьевка. В мужской «абсолютке» примут участие 58 бойцов, у женщин 16 спортсменок.
Предлагаем вашему вниманию официальные пули турнира.