Open KWF – Georgia 2019 Youth Kyokushin Championship
in weight categories 2.06.2019 Tbilisi, Georgia was held on 02.06.2019. KWF Armenia team with 155 members traveled to Georgia and took part in the Caucasus Championship in Tbilisi.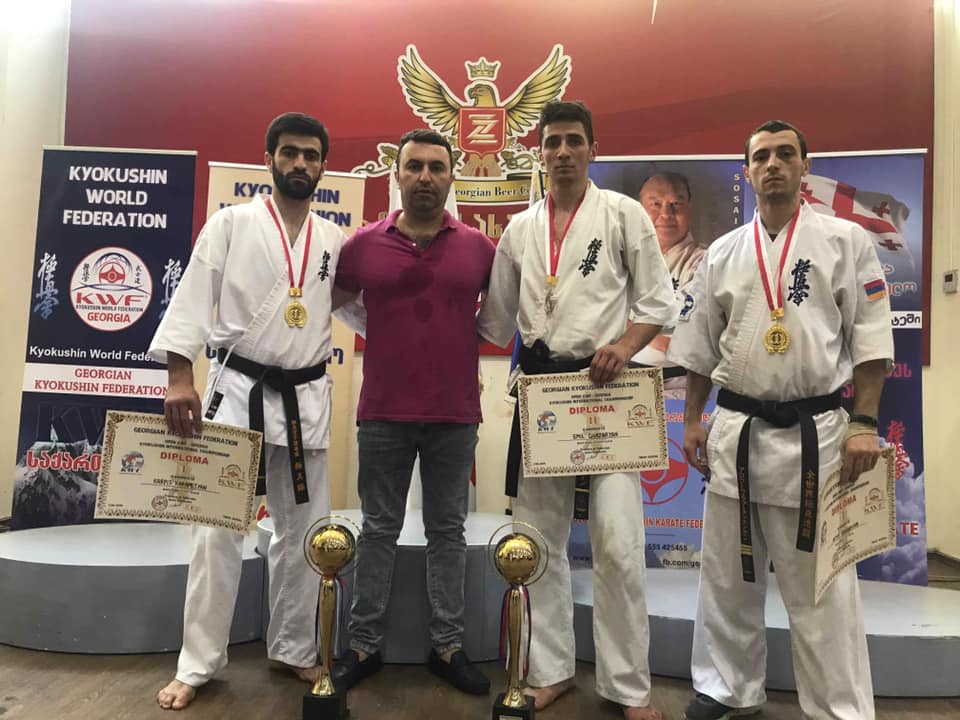 President of the KWF Armenia federation Spartak Gasparyan was very pleased the participants who exceeded the expectations by their readiness and results.