International camp "Summer's Petersburg 2017  – t

rainers of the camp:
Lyutinsky Victor (Champion of Russia, the head coach of an adult national team of the St. Petersburg Federation kyokushin karate – to); and
Savelyev Dmitry (Champion of Russia, Europe and the World, the Honoured Master of Sports of Russia, the head coach of a team of Association of Kyokushinkai of St. Petersburg), responsible for organizational questions.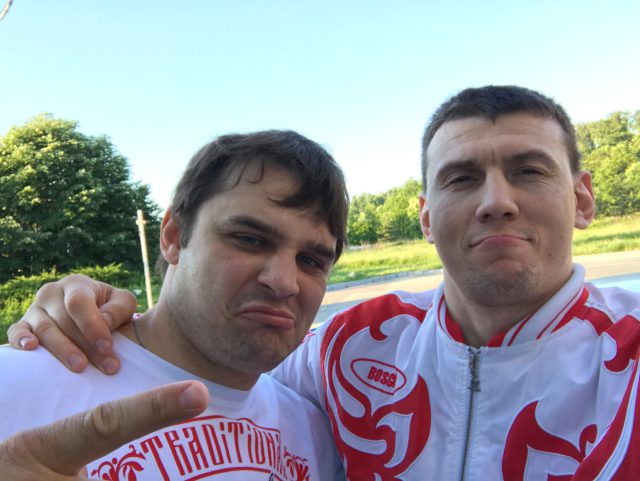 Carrying out time: August 9-20. (August 9 is a day of arriving, August 20 is the day of leaving). Days of rest are August,13 and August, 17. Excursions to beautiful Saint-Petersburg are possible in these days.
Place: Tosno town (40 km from Saint-Petersburg), Chekhova street, building 5, Olympic school of Judo.
Topic of the camp: the individualized training of sportsmen for competitions in kumite.
Participation conditions: the cost of camp is 20000 roubles (approx. 320 euro).
Participation in the camp partly is possible. Preliminary applications are accepted till June, 30 inclusive on ph. +79112277711 (Viber, WhatsApp) and on osu@mail.ru mail. The quantity of places is limited to 28.
Necessary accessories: the protective equipment – surely guards on feet (it is better – 2 couples), gloves, a kappa, for men – a bandage, for women – a bib, kneecaps, elbow pieces. It is desirable – vests, helmets.
Clothes sets for training on the street.
Training shells (pads, boxing paws) on collecting will be in enough.