There are seven days left for the willing that'd like to register themselves for the upcoming prestigious KWU International Professional League star strutted seminar in Varna, Bulgaria.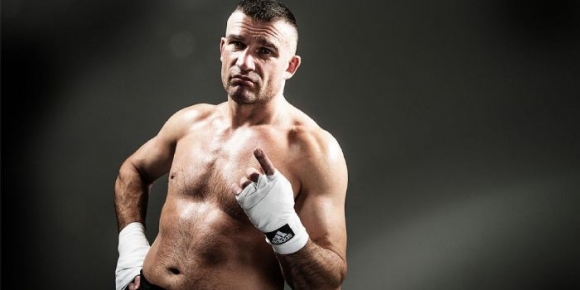 The deadline for registration is October 15, as you can download and complete your application form HERE and send it to senshi_bulgaria@abv.bg, as well as at kwunion2011@gmail.com.
SENSHI's fourth edition will take place on October 26 at Varna's Palace of Culture and Sports
Simultaneously with the fighting show, from October 24th to October 26th KWU International Professional League will organize a seminar for instructors, competitors, and judges – by the rules of the professional league. There will be a diploma given to every graduate. A request for participation can be submitted by people over the age of 16 and having at least 4th kyu rank.
Some of the biggest kickboxing and karate Kyokushin names will be conducting the training sessions during the seminar – Ernesto Hoost, Peter Aerts, Sensei Aleksandr Pichkunov, Shihan Ivo Kamenov, Shihan Asen Asenov, and Shihan Ramil Gabbasov.
All expenses for accommodation and participation in the event will be covered by the KWU International Professional League. All participants are required to provide their own transport and equipment.
Ernesto Hoost is a four-time K-1 heavyweight champion and one of the most prolific names in the history of kickboxing.
Peter Aerts is a three-time K-1 heavyweight world champion and one of the biggest legends of the sport.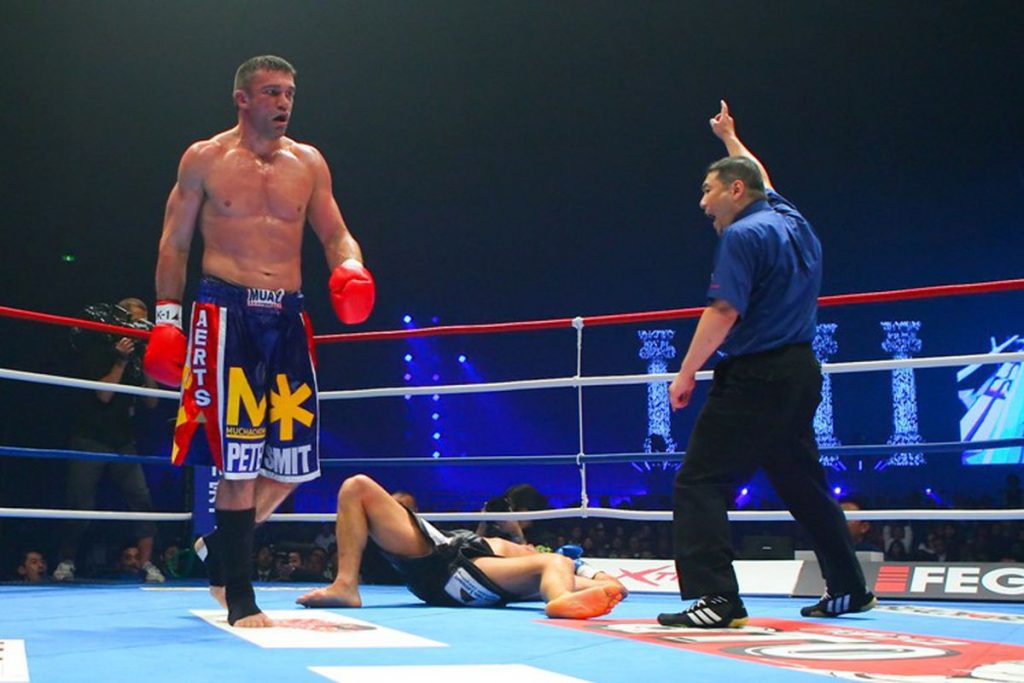 Sensei Aleksandr Pichkunov is the Secretary-General of Kyokushin World Union. The legendary fighter has been a finalist in K-1 Grand Prix in 2007 and 2008. The Russian is also a bronze medalist form a Karate Kyokushin World championship in 2005. He's a silver medalist from the Russian Kyokushin championship in 2004 and winner of the Russian Kyokushin cup in 2001.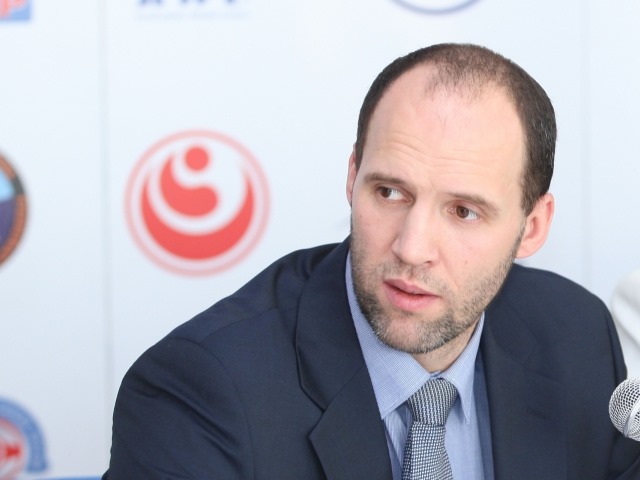 Shihan Asen Asenov is the first Bulgarian gold medalist from a European Kyokushin championships. He's also a European kickboxing champion in 1994 in the -90 kg category. Shihan Asenov is a Board Member of the Bulgarian Kyokushin Federation.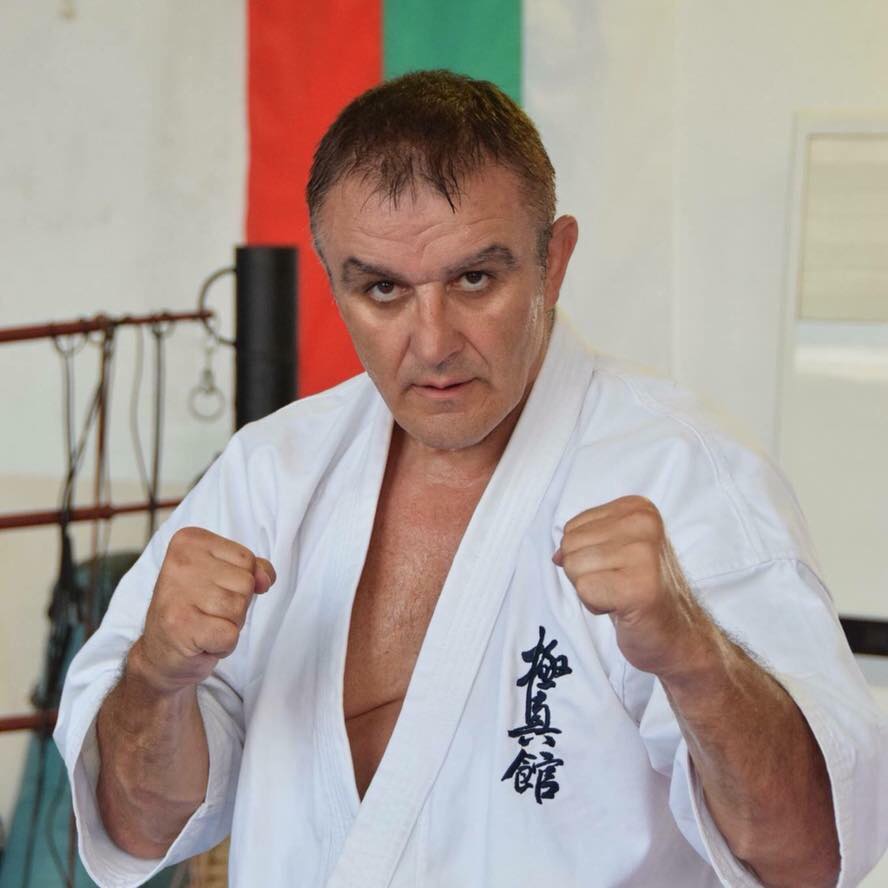 Shihan Ivo Kamenov was awarded to Kyoshi Shihan Rokudan by Kyokushin Shogakukai Foundation President Yoshiharu Umeda and Kyokushin-kan Kancho Hatsuo Royama.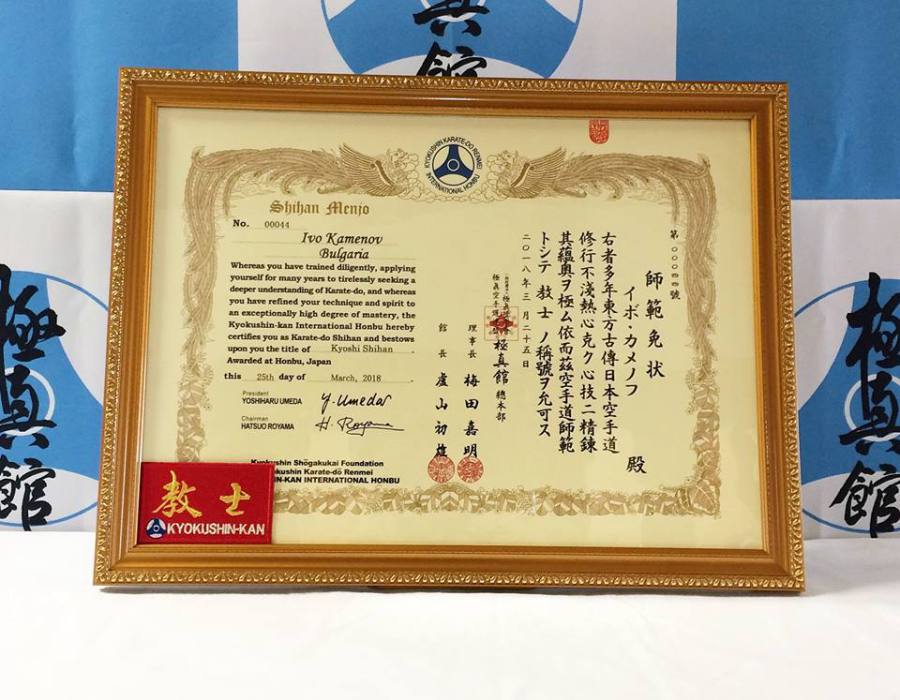 Shihan Ramil Gabbasov is a KWU Board Member and Chairman of the Russian Union of Martial Arts (RUMA).