Advanced Clicker and England Junior Squad training sessions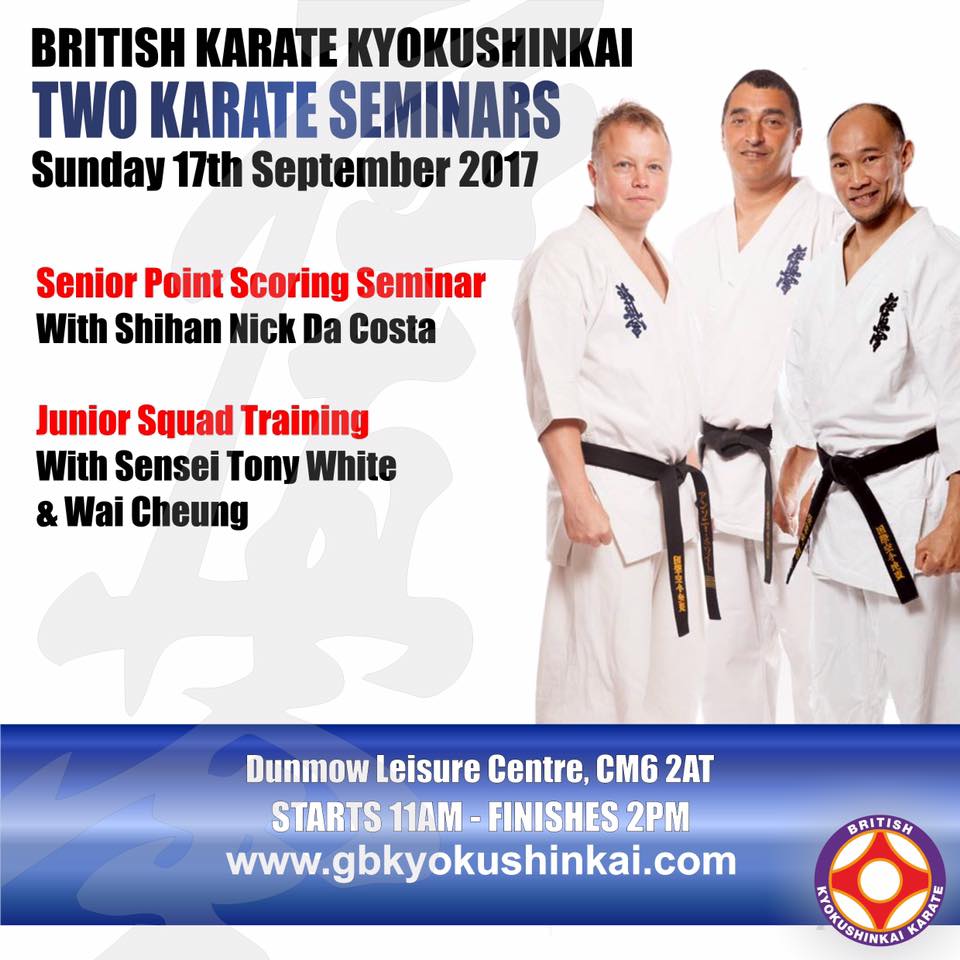 Date: Sunday 17th September 2017
Place: Dunmow Leisure Centre, Parsonage Downs, Dunmow CM6 2AT

DON'T MISS this fantastic opportunity to train with National coaches in two separate seminars.
Advanced Clicker: Shihan Nick Da Costa (6th Dan) will be holding a practical point-scoring seminar aimed at students wishing to improve their techniques and understanding of the Advanced Clicker fighting system. This course is open to senior (18+) BKK students of all levels, whether you are thinking about entering your first tournament or for more advanced students wishing to refine your techniques & training routines.
England Junior Squad training: Running simultaneously as the senior seminar, there will be an England Junior Squad Training Session With Sensei Tony White & Wai Cheung. This session will be the perfect addition to compliment your regular dojo training, and an opportunity to be selected to represent your country as part of the Team England. New faces are always welcome at the Junior Squad sessions!