On December 21-22, the annual
International Tournament "KAZAKHSTAN OPEN" in Kyokushin-kan karate will be held in Daulet SC in Astana.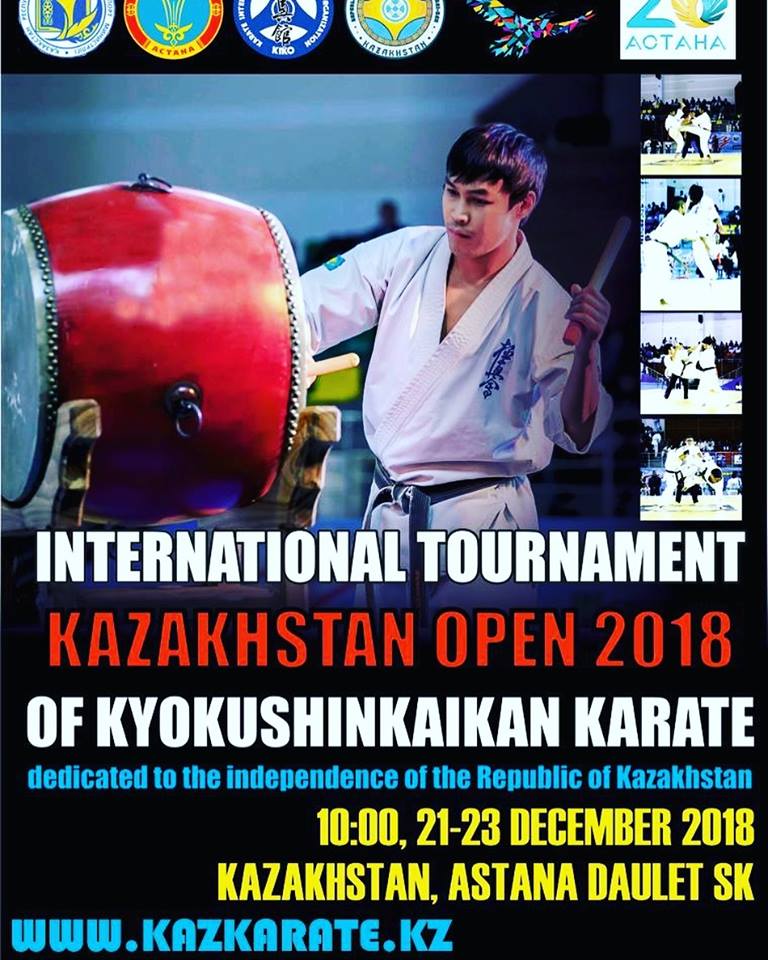 The tournament will be held among young men, junior cadets, as well as men and women in the disciplines of kata and kumite. Over 500 participants from all over the republic and neighboring countries are expected for this tournament.