On Wednesday, July 25 2018, promotion test for coloured and black belts
will be conducted for the second group of athletes (men).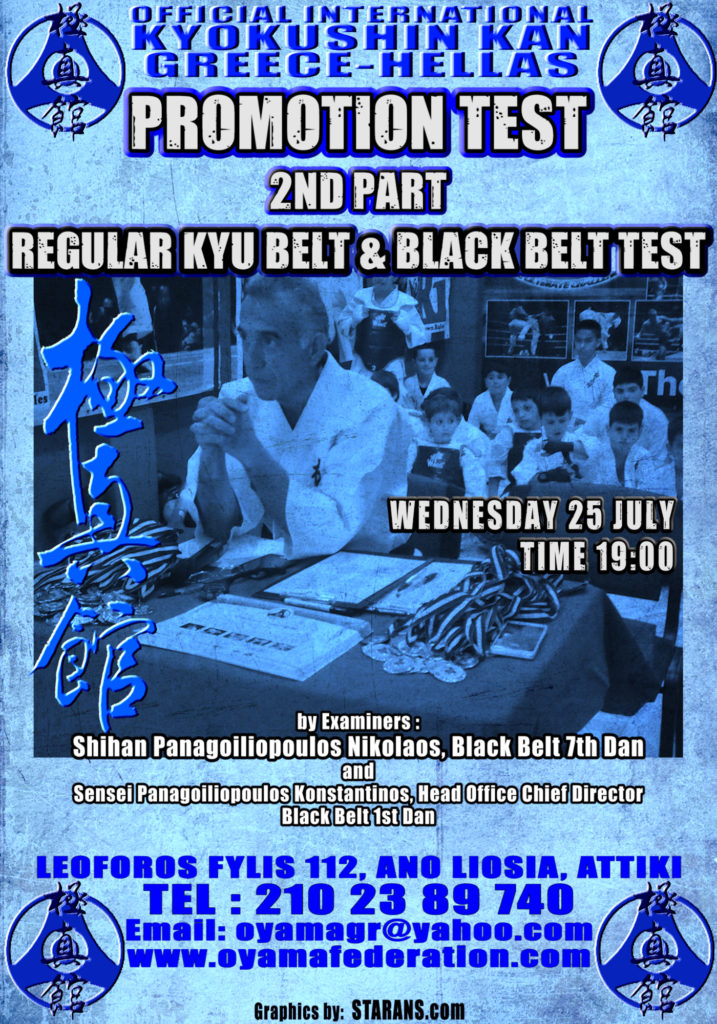 Rapporteurs will be Shihan Nikolaos Panagiolopoulos and Senpai Konstantinos Panagiolopoulos.
The promotion test will take place at Kyokushin kan Head Offices Greece, at the street Leoforou Filis 112, Ano Liosia.
GOOD LUCK TO ALL PARTICIPANTS!
Sincerely,
Shihan Nikolaos Panagoiliopoulos &
Head Offices Director-Sempai Konstantinos Panagoiliopoulos