On January 24-27, 2019, Gomel, Belarus will host
the international kyokushin-kan karate-do training camps with the participation Japanese, Russian and Belarusian experts.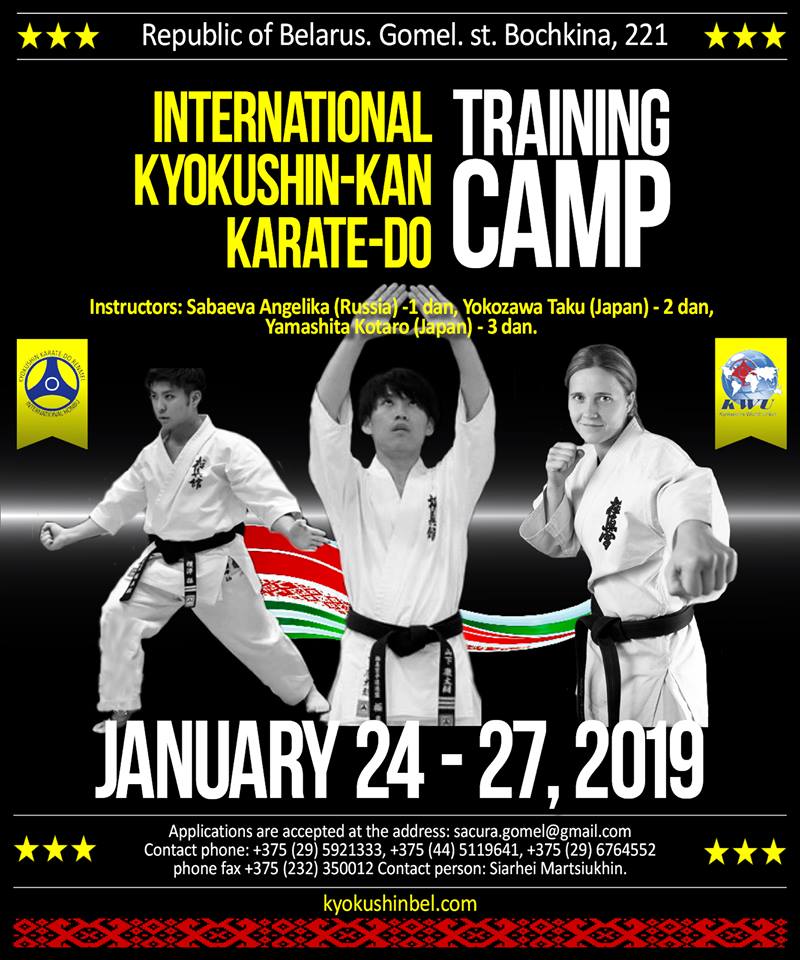 For Gomel this is, undoubtedly, an interesting and landmark event. Basic technique training will be supervised by the effective Hombu instructors from Japan, Yokozawa Taku and Yamashito Kataro; secrets of special and battle training will be presented by three-time World Champion Anjelika Sabaeva (Kyokushin World Union).
Also, the training camp is to be attended by sportsmen from neighboring and foreign countries. The participants include World and European champions, winners of the World, Europe and Japan championships.
The event is held under the aegis of Kyokushin World Union and is open to all karate versions.
Kyokushin-kan International and International Federation Karate instructors composition.
It will be held within the framework of Belarusian Kyokushin Association events.
The camp is organized by the KI representative office, Gomel Center of Martial Arts, SAKURA Gomel Regional Contact Karate Federation.
Sergey Martyukhin, Gomel Center for Martial Arts Director