The 5th KWU Kyokushin Open World championship
was held on December 3-4 in the beautiful Black sea city of Varna, Bulgaria. We were blessed with good winter weather and a beautiful fights on both days at Palace of Culture and Sport.
As each Kyokushin championship, after all fights we have special prizes for Fighting Spirit and the Best technique. For young karatekas there is no tameshiwari, so this award is missing. Our judges dealt with the judgment very well and their last decisions of this championship were this 4 special awards:
For Fighting Spirit:
Ioannis Pyrgas (Greece) (Boys 16-17 +75)
and
Lyubomira Nikolova (Bulgaria) (Girls 16-17 -60)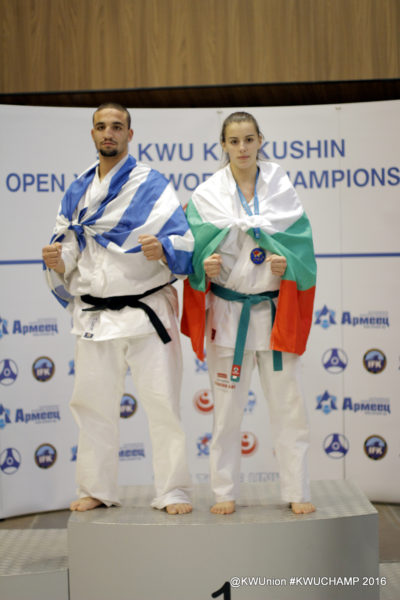 For Best technique:
Vladislav Polubinskiy (Russia) (Boys 16-17 -60)
and
Ekaterina Yushkevich (Belarus) (Girls 14-15 -60)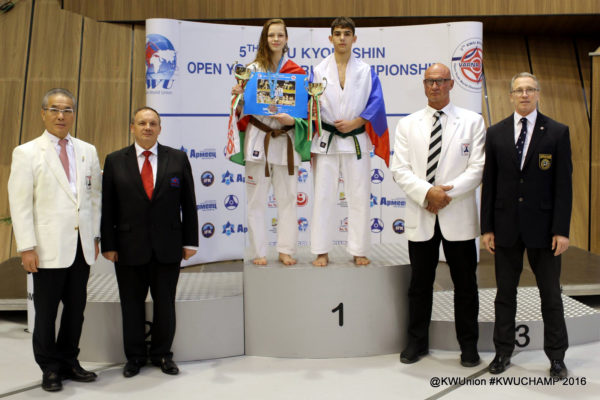 Congratulations! OSU!!