The 4th KWU Kyokushin World Championship among men and women in weight categories was held on December 7-8, 2019, Nur-Sultan, Kazakhstan at Martial Arts palace Jekpe-Jek. Here are the special awards: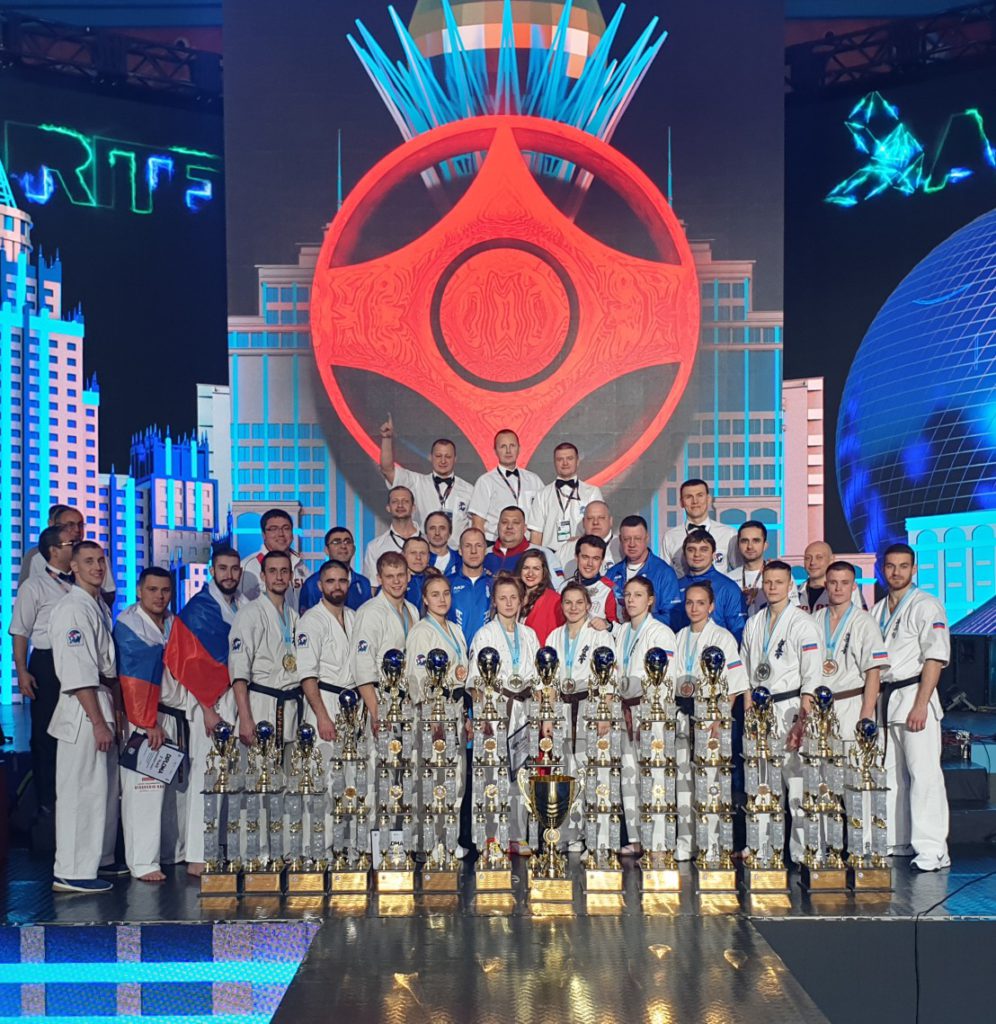 The Cup of Nations: Team Russia
Fighting Spirit: Hosseinpourdizaj Mahdi (Iran) & Gurova Yekaterina (Kazakhstan)
Best Technique: Artyushin Vladimir (Kazakhstan) & Ustyugova Lyudmila (Kazakhstan)
Best Judge: Mazhenov Ramazan (Kazakhstan)
Congratulations! Osu!