One of the great experiences of this KWUCAMP is the beach training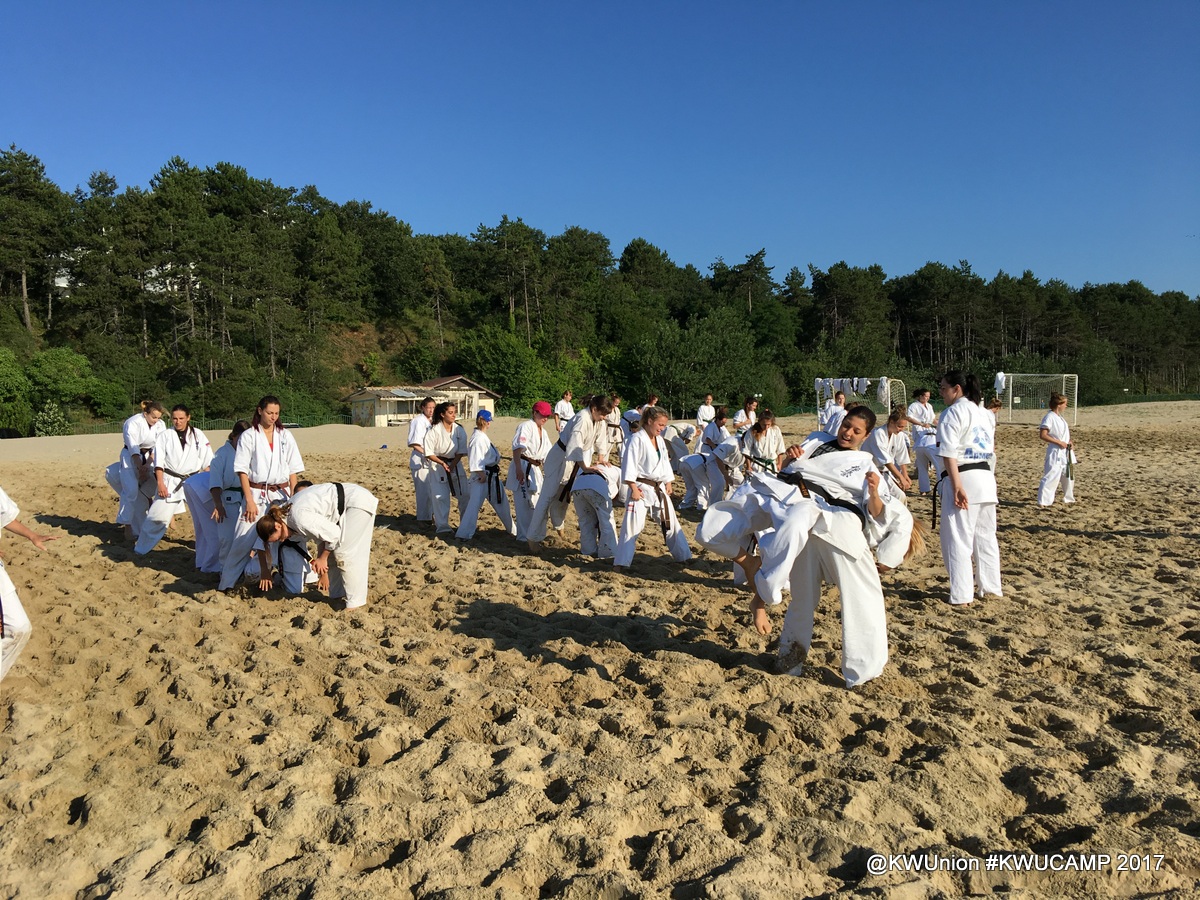 Тraining was held as usual in groups – three groups of fighters: the juniors with the Senseis Ivan and Alexander Komanovi, the women with Senseis Daniela Dineva and Danaila Cherneva and the large group of men with Sensei Damianov.
Training went in a good mood and ended traditionally with tsukis and kiais. And there was a little pictures on the end.
There will be a bigger and more interesting workout on the beach, in the water, with Kancho Royama as every year.
Some pictures:
---