Despite the fact that Kyokushin has not yet been included
to the official sports program of SportAccord, KWU took an active part in the events that take place in the framework of the II World Combat Games of SportAccord in St. Petersburg.
Kyokushin was presented at demonstration performances at the opening ceremony of the Games. Girls showed the kata, and the member of the Executive Committee of KWU Ramil Gabbassov demonstrated tameshiwari to the world.
As we wrote earlier, KWU took part in the first international exhibition "Martial Arts and Combat Sports in the Modern World", which was dedicated to the martial arts and was a part of Combat Games. KWU exhibition booth was visited by many people, including George Yerolimpos – Director of Multi Sports Games of SportAccord and Vlad Marinescu – General Director of SportAccord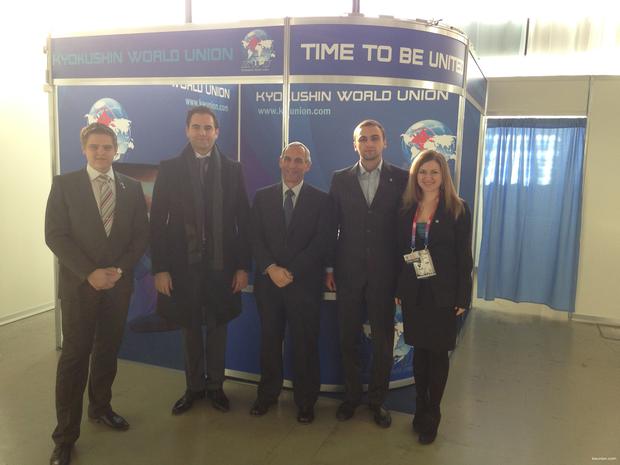 In frames of the exhibition there was held a master class of the KWU World Champion Dmitry Savelyev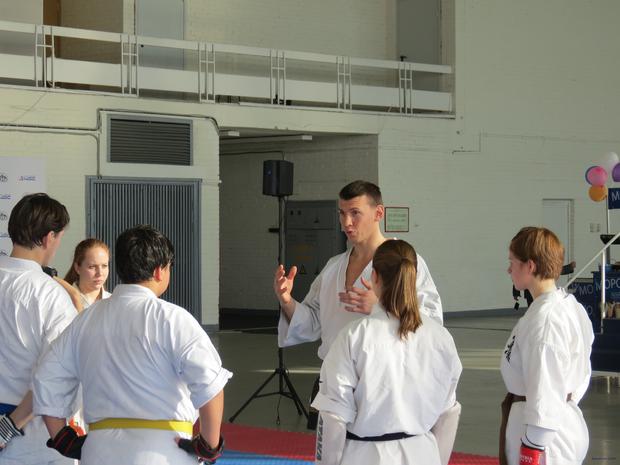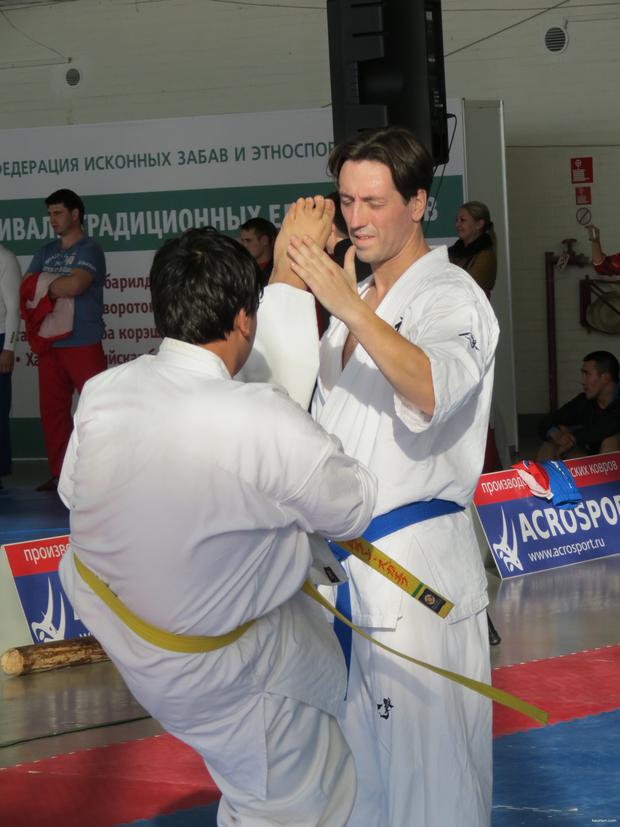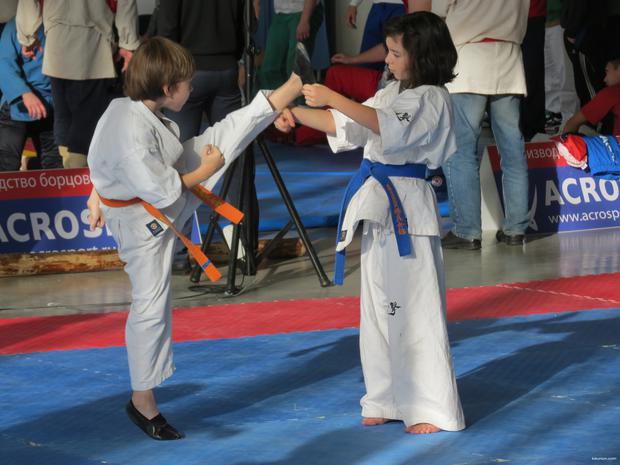 The General Secretary of the Kyokushin World Union Sergey Suvorov also took part in the ceremony of awarding the winners of WKF tournament in frames of the II World Combat Games of SportAccord in St. Peterburg in the men's category 67 kg.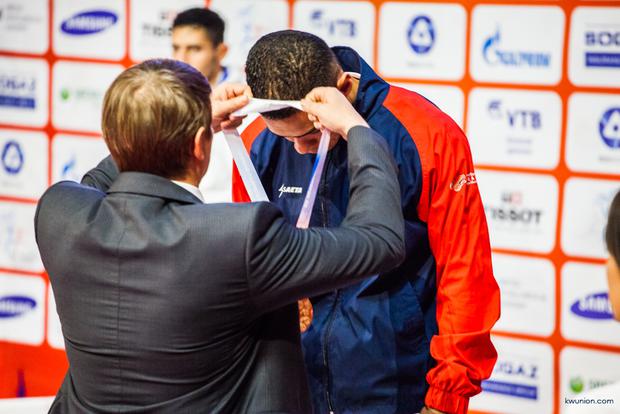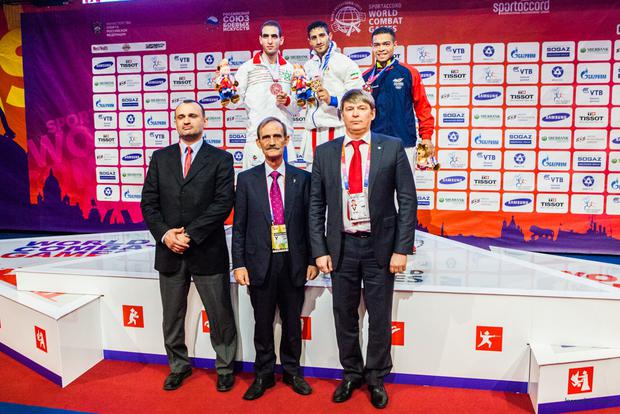 Also, the General Secretary of the KWU attended the International Forum "Martial Arts and Combat Sports in Society ", at the forum Mr Suvorov had a conversation with the president and founder of the international sports organisation Peace and Sport – Mr. Joel Bouzou
They discussed the issue of technology of development of Kyokushin on the African continent considering the rich experience of this respectful organisation.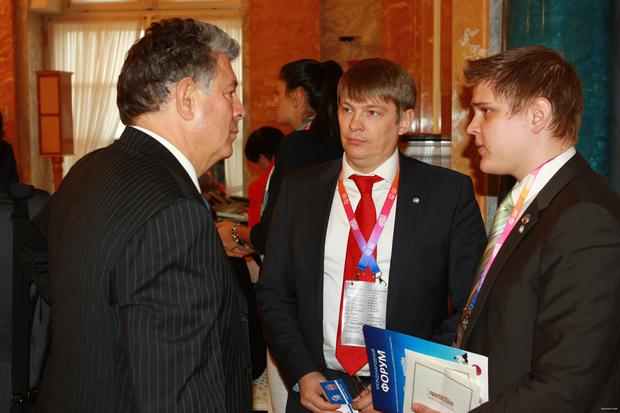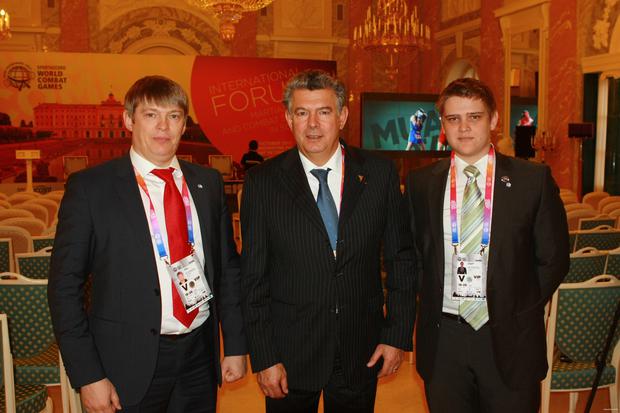 II World Combat Games was very positive event for KWU and gave us all more confidence in our strengths and in the successful inclusion of Kyokushin into the international Olympic movement in the near future.