KWU SENSHI Brazil holds its first official event at Arnold Classic On Saturday, April 15th, the Arnold Classic KWU SENSHI will take place in São Paulo, Brazil.
The event will feature matched fights in the youth, senior, men's middleweight, men's heavyweight, and female open-weight categories.
In addition, a men's Grand Prix will be contested by eight athletes from different organizations under the rules of Kyokushin karate.
Another event highlight will be a workshop led by champions Shihan Francisco Filho and Shihan Glaube Feitosa.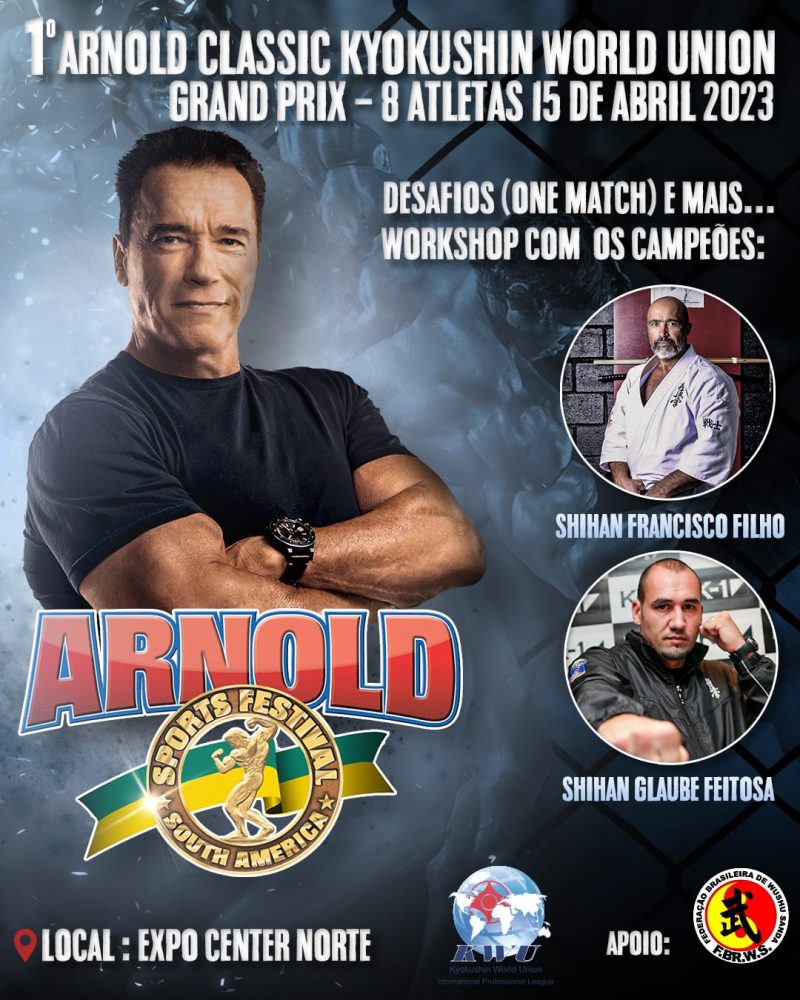 The event will begin at 10 am and is scheduled to end at 1 pm.
Check out the fight schedule:
Caio Alves vs Rafael Rodrigues: GP quarterfinals
Andrei Silveira vs Fabiano de Paula: GP quarterfinal
Vitor Gabriel Nascimento vs Pedro de Souza: youth, one match
Anderson Rosa vs Alex Morais: GP quarterfinals
Leandro Arjona vs Cleber Matos: GP quarterfinals
Rafael Azambuja vs Adinaldo de Jesus: senior's one match
GP Semifinal
Danilo Andriguetti vs Sergio Alves Jr: male middleweight one match
GP Semifinal
Eduardo Fanfa vs Luciano dos Santos: male heavyweight one match
GP's Third place match
Renata Borba vs Camila Reis: female open-weight match
GP Final
The Arnold Sports Festival is the largest multi-sport fair in Latin America, featuring events, fairs, and exhibitions of various modalities.
Its last edition brought together a total of 85,000 participants at Expo Center Norte in São Paulo.