This championship is open to all kyokushin karate organizations
that belong to, or are sympathetic to, the largest Kyokushin World Union karate organization.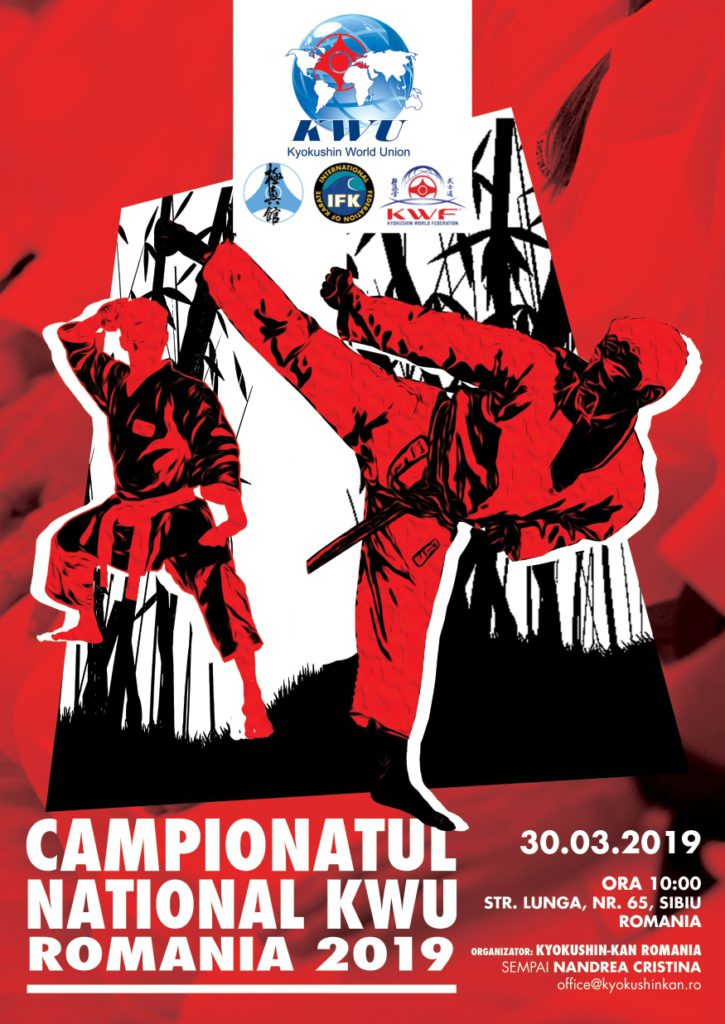 We are honored to welcome all Romanian's finest fighters, and the best to qualify, to participate in the other European and World KWU competitions of this year, from Berlin-Germany and Almaty-Kazakhstan.
We are confident that the feeling of belonging to one big family of full-contact karatekas, combined with the spirit of competition, will lead to a successful event, giving kyokushin karate the deserved attention.
For detailed information address to the organizer : Senpai Cristina-Victoria Nandrea, office@kyokushinkan.ro
May the best win!
Time to be united!
OSU!