Sensei Katalin Mátó (IFK, 4th Dan)
has been honored by the Deputy State Secretary for Youth and Sport Mr. Péter Sárfalvi, and by the Vice-president of the Hungarian Olympic Committee Mr. Dr. János Mészáros, for her activity performed in the interest of young people in the field of Kyokushin karate and also for her role as the Secretary of KWU Hungary.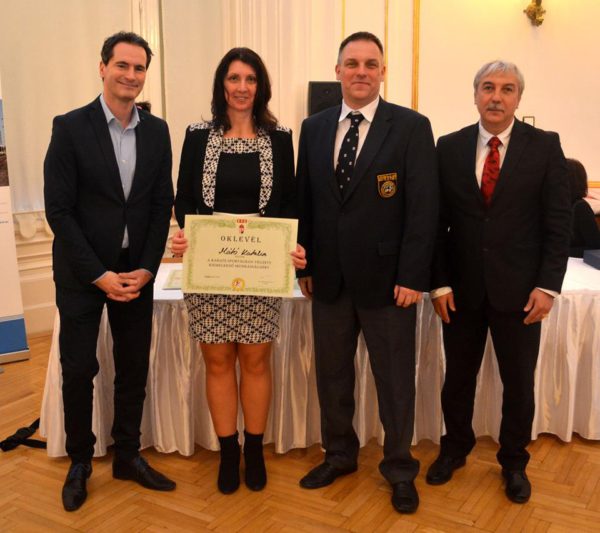 Congratulations! Osu!