KWU and KWU Chile held together the 1st International Technical Seminar
for fighters and coaches on 22-24 January, 2019 at Honbu Dojo Kyokushin IFK Chile; and was led by KWU World Champion Sensei Dmitry Savelyev (3rd Dan).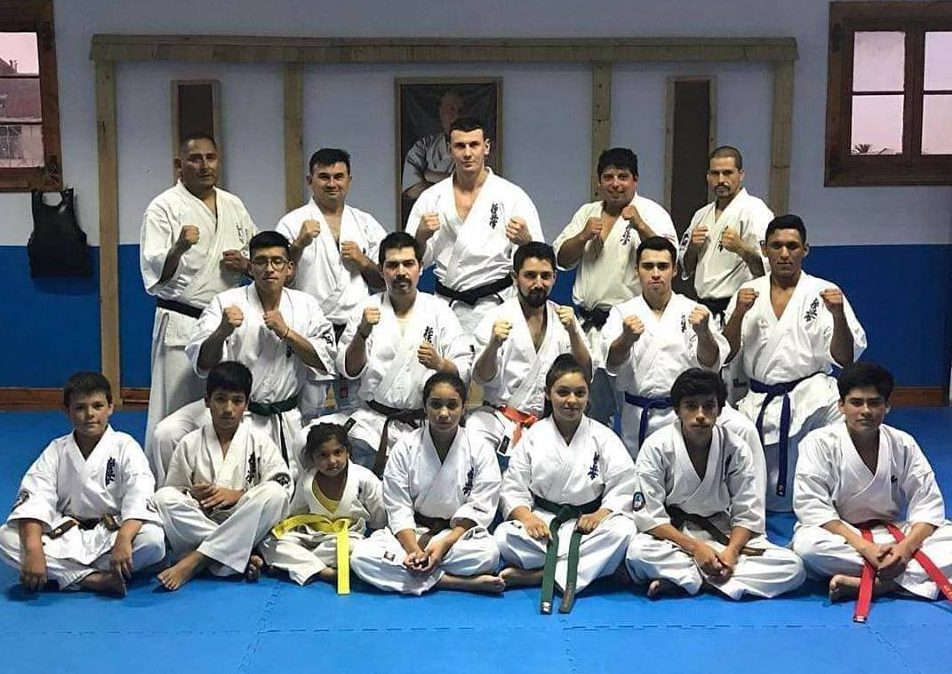 Sensei Dmitry Saveliev shared with us his impressions:

"Seminar was held in the dojo of Sensei German Caru. It was a nice place to train. There were mostly his students but also Sensei Felix from another region of Chile (KWF) and Sensei Jose Abraham from Peru came to train. 8 training sessions of these days in Chile were devoted to special physical preparation, technique, and tactics of kumite. Also, there were coaches from different regions of Chile and other organizations.
Before last training, Sensei German organized an excursion for me around Valparaíso and also a boat trip.
There was a lesson of theory at the last lesson, where students asked some questions about the methods of preparation for the tournaments.
Osu!"
We remind you, that Sensei Savelyev's trip continues, and he is now in Brazil where from 25th to 27th of January, 2019 in Sao Paulo he will hold a seminar. Follow our Instagram for more photos and videos from his training sessions!