It was another exciting training day for the martial artists of the 17th KWU International summer camp in Kamchia, Bulgaria.
Shihan Francisco Filho, Sensei Tariel Nikoleishvili, Sensei Zahari Damyanov – three absolute Kyokushin world champions, and the European champion Sensei Peter Martinov, held interesting and varied training, even included games, which contributed to the bonding of fighters from different countries.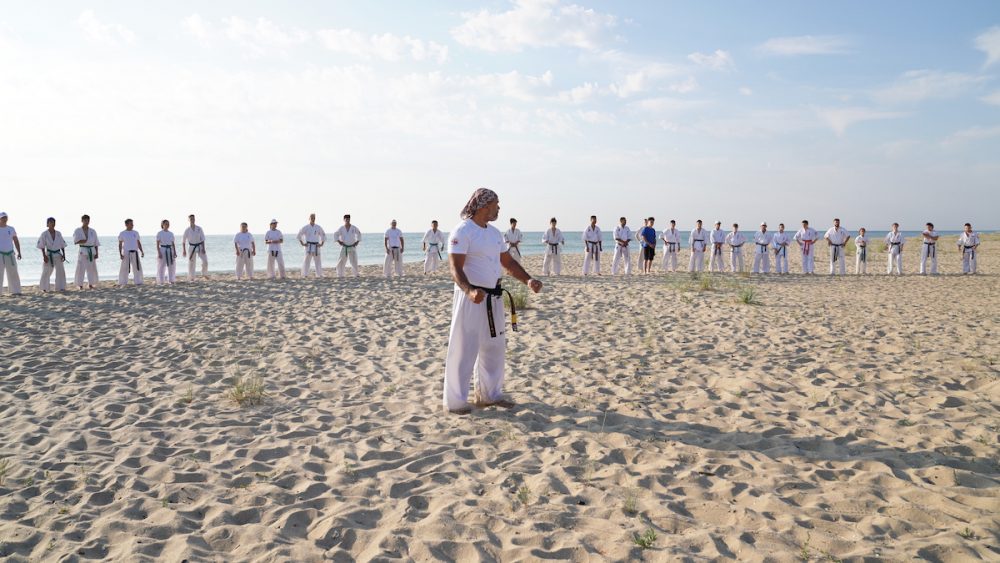 SENSHI camp did its big final training in which Shihan Ivo Kamenov and Shihan Marin Mitev took part. The trainees were divided into groups according to categories and led by Ernesto Hoost, Peter Aerts, Sam Greco, Albert Kraus, and Andy Souwer. The day was dedicated to sparring techniques and ended with three-minute sparring sessions, and even blood was shed, of course not on purpose.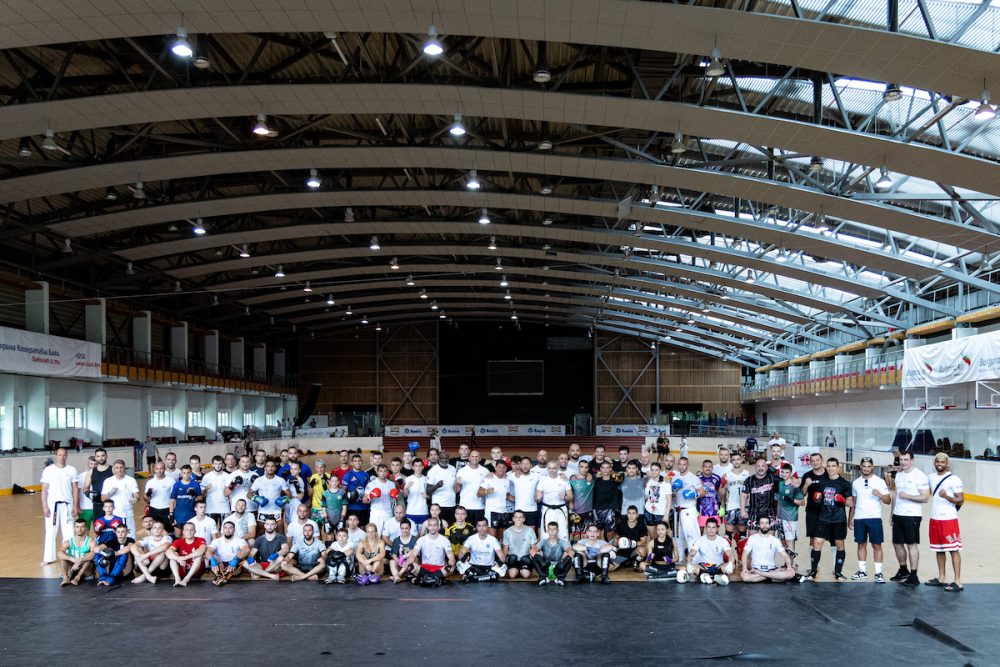 It was also a sparring day for the kudo camp, in a training session led by Shihan Semmy Schild and Sensei Andrews Nakahara.
Many photos and videos from today can be found on our social profiles.
The week's culmination with SENSHI 17 is fast approaching, so all fighters in the professional gala underwent registration and open training.
The official weigh-in and face-to-face took place on the beach in Varna at St. St. Konstantine and Elena, where on Saturday, July 8, is the fight gala itself.
The spectacular fight gala SENSHI 17 will be broadcasted live on Bulgaria ON AIR and Max Sport for Bulgaria, as well as in real-time worldwide on American television FITE, Senshi.com, Boec.bg, Boec.com, Kwunion.com, Sportextra.ro, Tvarenasport.com, and Kyokushinkarate.news.
SENSHI is organized in cooperation with the Professional League of the Kyokushin World Union (KWU International Professional League), as well as with the special support of Armeec Insurance Company, MAX Sport, Bulgaria Air, M Car Group – BMW dealer, Rolls-Royce Motor Cars Service and St. St. Constantine and Helena Holding.
SENSHI's media partners are Boec.BG and Boec.COM, the national television Bulgaria ON AIR, the American online martial arts television FITE, Gol.bg, Topsport.bg, Kwunion.com, the information portal Kyokushin Karate News, Fighto.News and Novinata.bg.