After a big KWU World Cups for juniors and cadets and men and women in open weight category excitement, there was a day absolutely filled with training.
We started traditionally with Kyokushin training on the beach and the playground. The next session was with kickboxing legends in the expansive sports hall.
We held a highly anticipated and emotional training session on the beach, bringing together legends of full-contact karate, world and European champions, and more amazing people and teachers. It was an unforgettable experience for all involved.
Shihan Akira Masuda (Japan)
Shihan Francisco Filho (Brazil)
Shihan Semmy Schilt (Netherlands)
Shihan Ivo Kamenov (Bulgaria)
Shihan Ryu Narushima (Japan)
Shihan Asen Asenov (Bulgaria)
Shihan Glaube Feitosa (Brazil)
Shihan Stoyan Dimov (Bulgaria)
Sensei Ewerton Teixeira (Brazil)
Sensei Tariel Nikoleishvili (Georgia)
Sensei Zahari Damyanov (Bulgaria)
Sensei Petar Martinov (Bulgaria)
Sensei Yusuke Fujii (Japan)
Sensei Jan Soukup (Czechia)
Sensei Andrews Nakahara (Brazil)
Have you ever seen such a line of legends in one place, in one camp?
Our day continued with a Mastermind lecture meeting hosted by Sensei Nicholas Pettas and guest Shihan Sam Greco.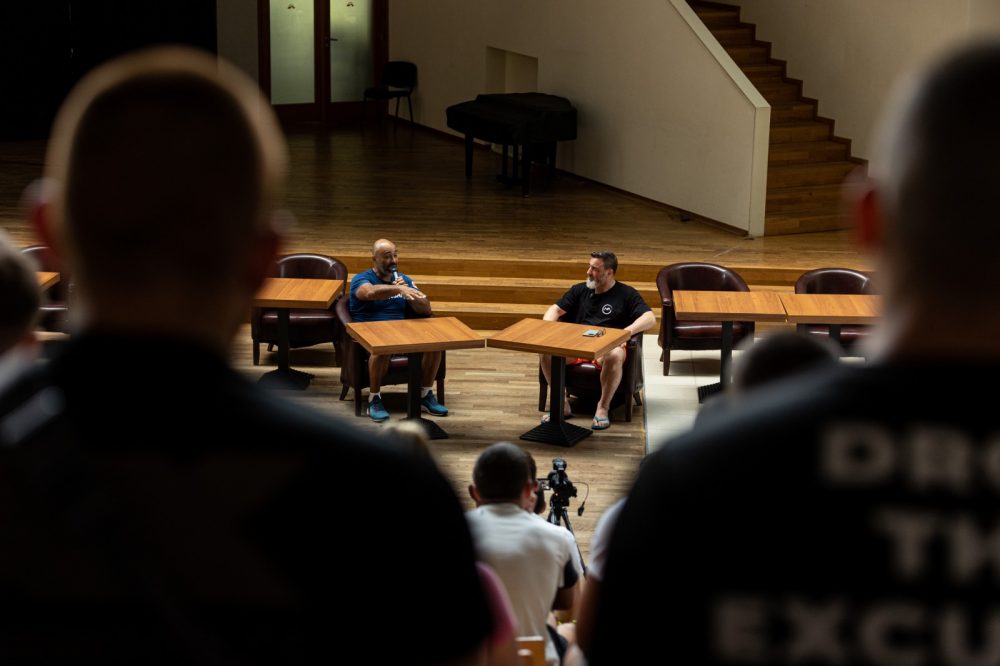 Iaido training, kickboxing, and Kudo evening training, and we finished with a Kyokushin session. Overall, it was an intense but rewarding experience with a total of 8 trainings.
Check out our social media profiles for more videos and pictures. The camp continues till Sunday 9th of July. But before that, we will enjoy the SENSHI 17 on the beach of St. St. Konstantin and Elena Resort, Varna. You can see the fighters HERE.
Keep up with the latest news and updates from KWU CAMP 2023 by staying tuned.