An amazing KWU SENSHI fight will take place at SENSHI 5!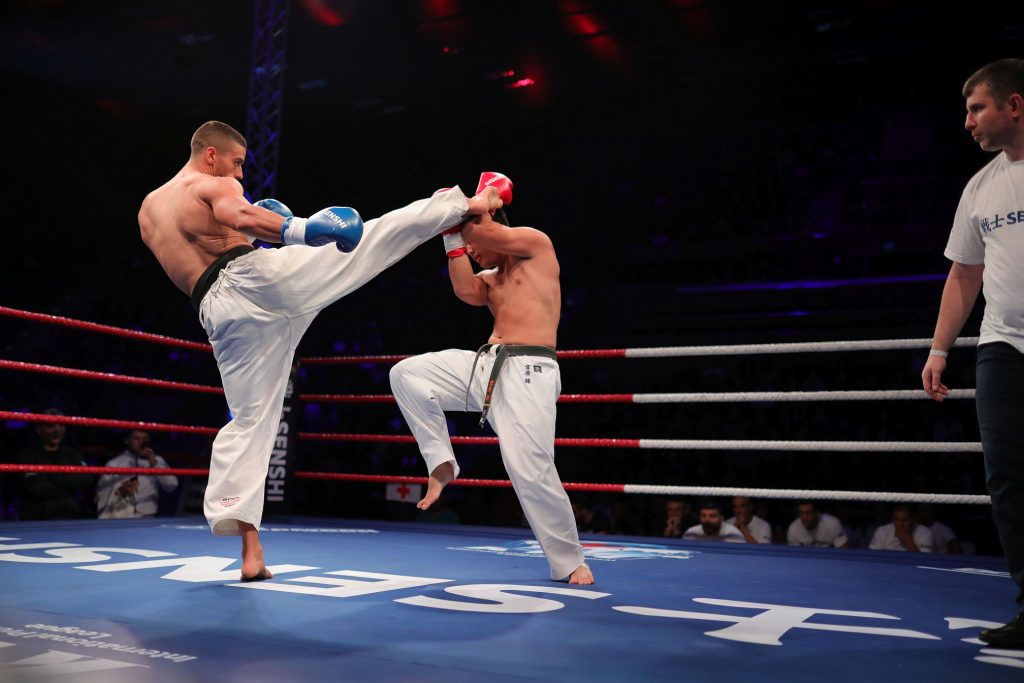 The third bout for the night will square up the world muay thai medalist and Kyokushin champ Nikolay Yorgov versus the Iranian Kyokushin champ Madjid Hashemi Beidji. On the 22nd of February at SENSHI 5 they will compete in U80kg. weight class under the KWU SENSHI rules 3x3min. rounds.
This will be Yorgov`s fifth appearance at SENSHi. Out of 5 fights, he has 4 wins. In 2019 he beat a Japanese who is in Top 100 Kyokushin fighters in the world. Yorgov is a silver medalist from WMF 2019 and KWU World Championship 2013. He is also an All-Japan champ.
The fight night will start at 19:00 (Eastern European Time) and will be broadcasted live and free of charge in Boec.Com and FITE.TV.
Eight more fights will be present at SENSHI 5. The stunning event will host bouts under four different rulesets – KWU SENSHI, KWU Full Contact, WAKO PRO K-1 и WAKO PRO Low Kick.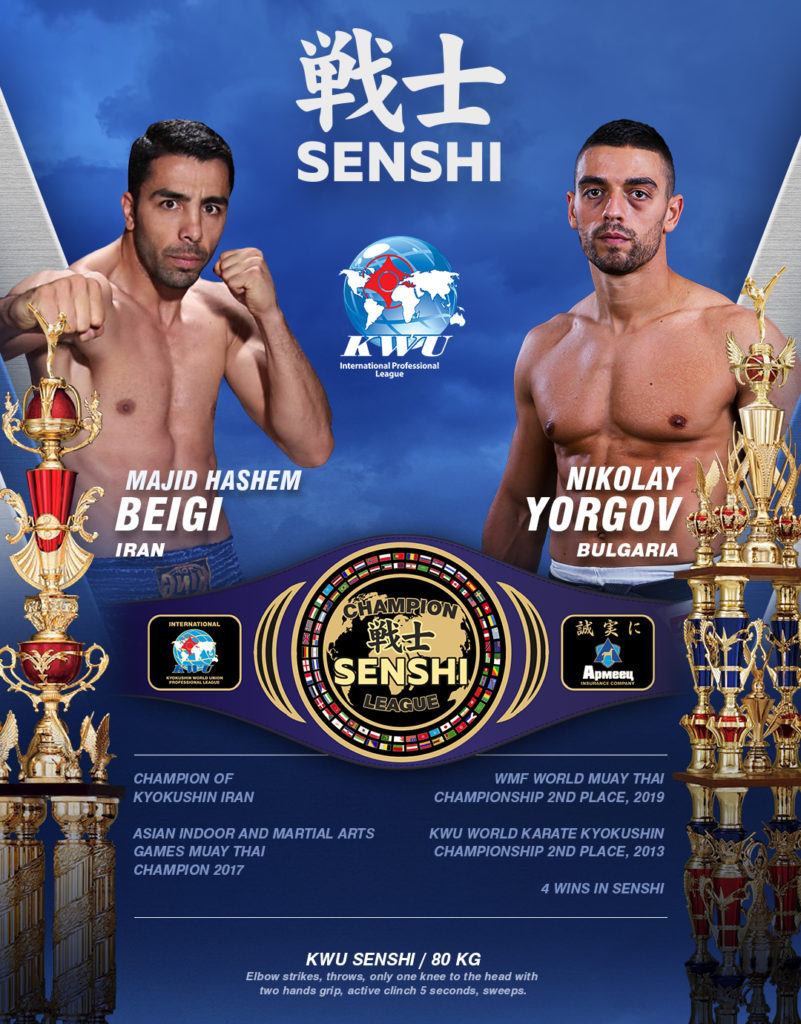 Fighters from all around the world will take part in this elite fight night. This time three dutch kickboxing legends will be special guests of the event. Four-time K-1 World Heavyweight Grand Prix Winners Ernesto Hoost and Semy Schilt, and the three-time K-1 World Heavyweight Grand Prix Champion Peter Aerts. They will be joined by the KWU General Secretary Shihan Aleksandar Pitchkunov, who is a finalist in the K-1 Grand Prix Series from 2007 and 2008. The special guests are also expected to be refereeing to some of the bouts!
Tickets for SENSHI 5 are at on sale and can be found here.
Full fight card can be found at the official website of SENSHI – https://senshi.com/ and at the official social media of the event – https://www.facebook.com/senshigala/ и https://www.instagram.com/senshi.gala/
SENSHI 5 is brought to you by A1, Central Cooperative Bank, "Armeec", "Bulgaria Air", "M Car Sofia" and "Bang&Olufsen."