Annual International Training Seminar held from the 10th to the 12th of May 2019.
Where: Melkbosstrand Oppiesee Cultural Center, Melkbosstrand, Cape Town, South Africa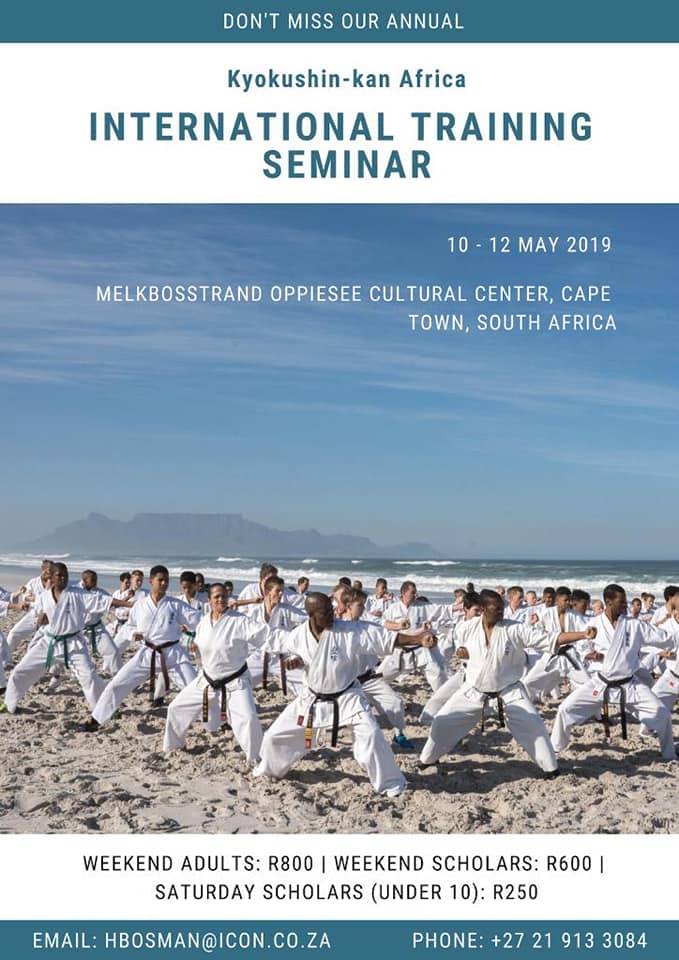 Kyokushin-kan South Africa organization are proud to introduce guests instructors from Japan: Shihan Akiyama and Sensei Chinone who will assist Shihan Hennie Bosman and other Senior Instructors.
Aspects to be focused on during the camp: Weapons, Ura-waza (self-defence scenarios), Kata, Ido-geiko, Tournament Preperation and Bunkai analysis.
All Kyokushin karateka welcome.
Kind Regards
Hennie Bosman