On 28 December Kyiv Tenno Dojo Kyokushin Karate Club, which was founded on this very day in 2006, took congratulations on its anniversary.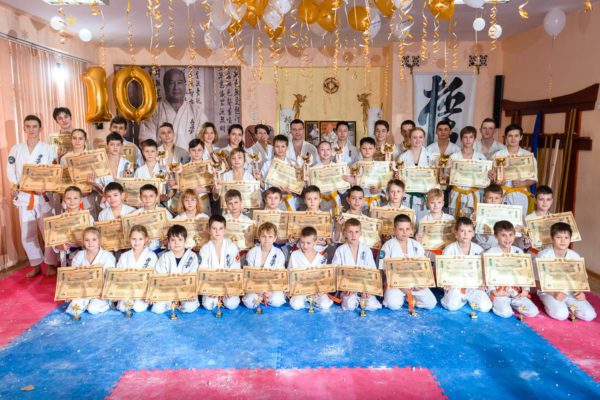 The head of the Department of Family, Youth and Sports of Dniprovskyi District in the city of Kyiv State Administration Vasyliy Petrovych Illienko together with a representative of the Department of Education and Science, Family, Youth and Sports of Kyiv City State Administration, national representative of International Federation of Karate in Ukraine, shihan Oleh Anatolievich Sereda congratulated coaches of the club awarding the best of them with well-deserved honors. For 10 years of successful activity the head of the club has trained the galaxy of talented sportsmen; numerous of children and teenagers have been involved in health lifestyle, and love to physical education and sport has been nourished profitably.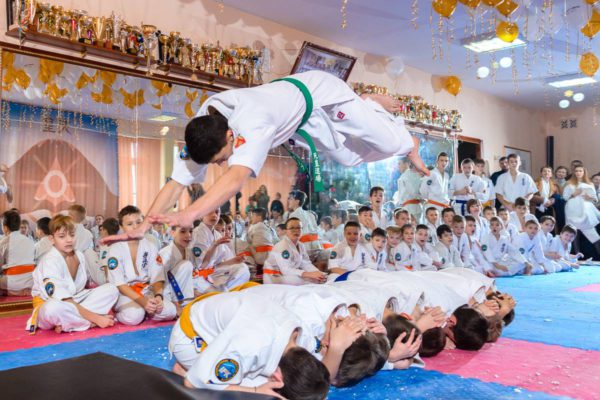 Thanks to outstanding performance of the Tenno Dojo club couches at city, all-Ukrainian and international competitions the club has become well-known outside Dniprovskyi district.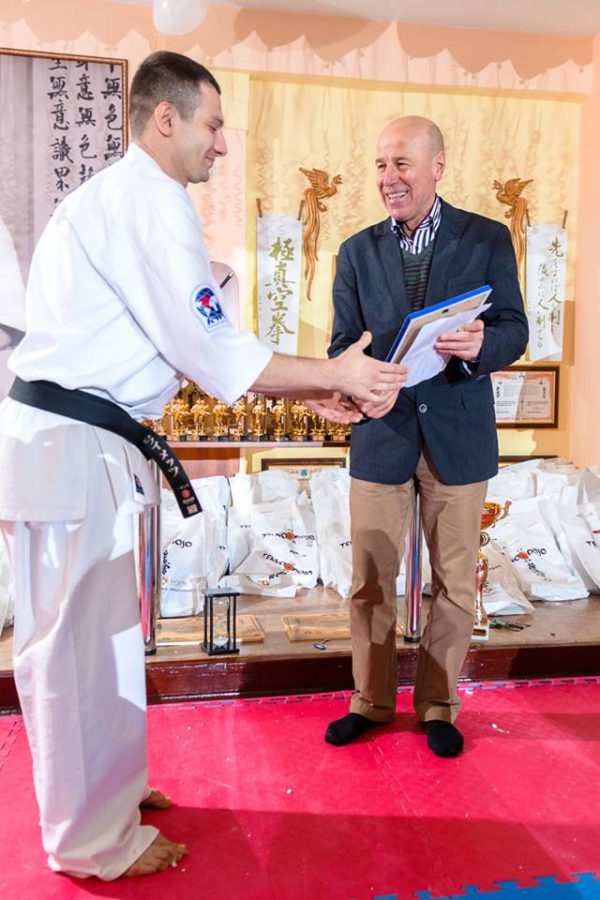 The club couches include:
Champion of the II All HonKyokushin World Tournament in Szentes (Hungary) on 25 June 2016 Dasha Peretyatko;
World Cup Winner on 3-4 July 2015 in Buzǎu (Romania) Tymophiy Lavrynenko;
The Cup of Hanshi Winner on 14 November 2015 in Sofia (Bulgaria) Anna Izdebska;
Bronze medalist of the World Cup on 3-4 July 2015 in Buzǎu (Romania) Yana Kolodach;
Silver medalist of the Cup of Hanshi 2015 in Sofia (Bulgaria) Artur Bondar;
Bronze medalist of the Cup of Hanshi 2015 in Sofia (Bulgaria) Yevgen Vasylenko
and many other talented sportsmen…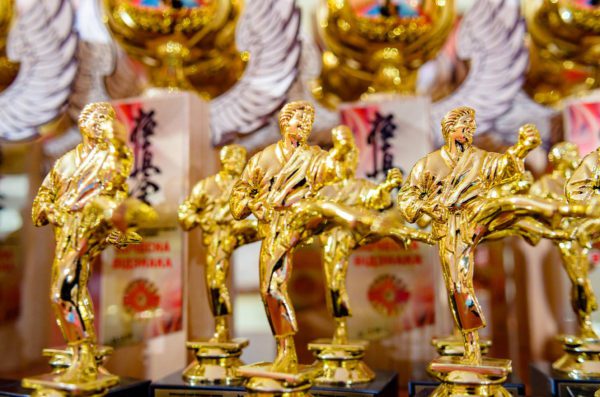 All these endeavors and achievements greatly owe to the founder and head coach of the Tenno Dojo Club, Vise-President of the National Federation of Kyokushinkai Karate, IFK of Ukraine, referee of national and international category Serhii Trofimets.