From July 11 to July 15, 2018, the Summer School
of the Federation of the Kyokushinkai of Russia – FKR was held in the "Sport and Pedagogical College" Moscow, Russia.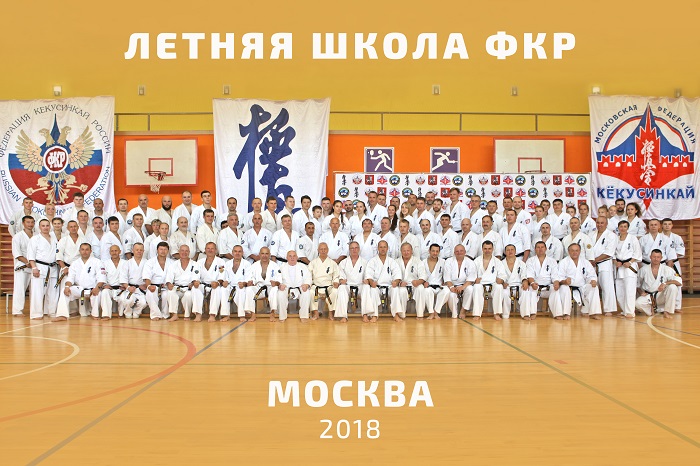 Camp was held under the leadership of the Shihan David Pickthall, with the participation of the Shihan Alexandr Tanyushkin, Shikhan Viktor Fomin and Shihan Andrey Bura.
Within the framework of the Summer camp was held general meeting FKR Presidium and the Federation's Work Plan for 2019 was formed, and a certification examination was conducted.