IFK Kyokushin European Open Championship 2018
among children, girls, youths and juniors, men and women in weight categories will be held on 7-8 April, Yerevan, Armenia, at "MIKA" sports complex. Organizers are Ministry of sport and youth affairs of the Republic of Armenia and Armenian Kyokushin karate federation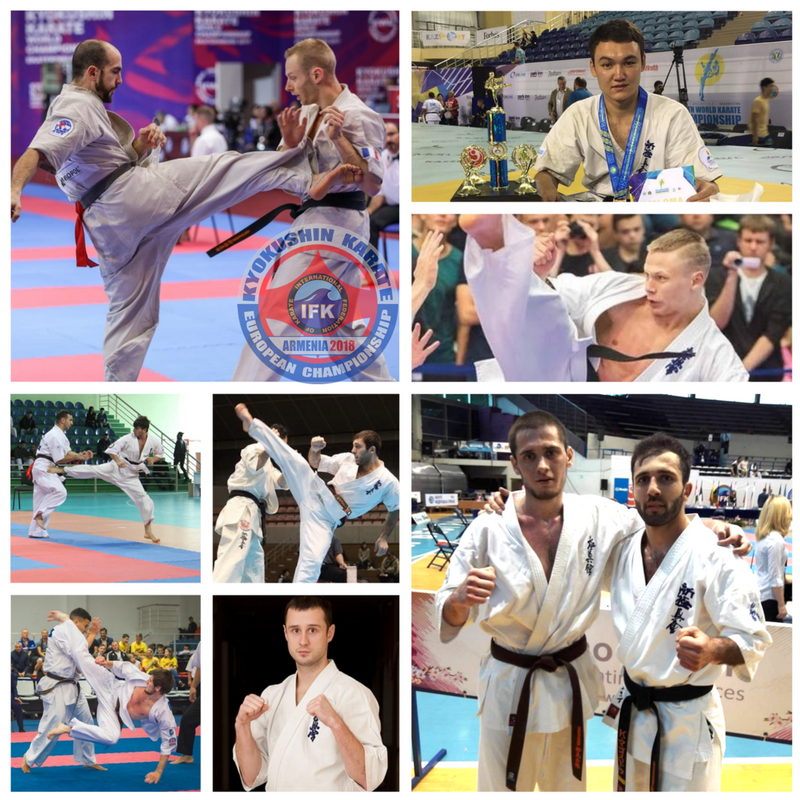 Here are a brief overview Men and Women divisions:
After a few years where there appeared to be a decline in the Lightweight men category it is once again the most popular division with 34 participants.
The hosts IFK Armenia have two young twins the Gevorgyan brothers who have previously won many international titles at youth level with Mher a strong contender for the prizes. Spain bring the exciting Dani Redondo to this event and we can see the Cup of Europe winner pushing for the top prize.
The impressive Khasei Magomedov will be joined by Beisembaev as the biggest hopes for WKO in this category and KI have Omar Magomedov their 2016 Russian champion vying for gold.
Of course IFK U21 World Champion, KWU World Champion and Russian Champion Ivan Tumashev and his teammate Rodichkin will believe the crown will belong to them.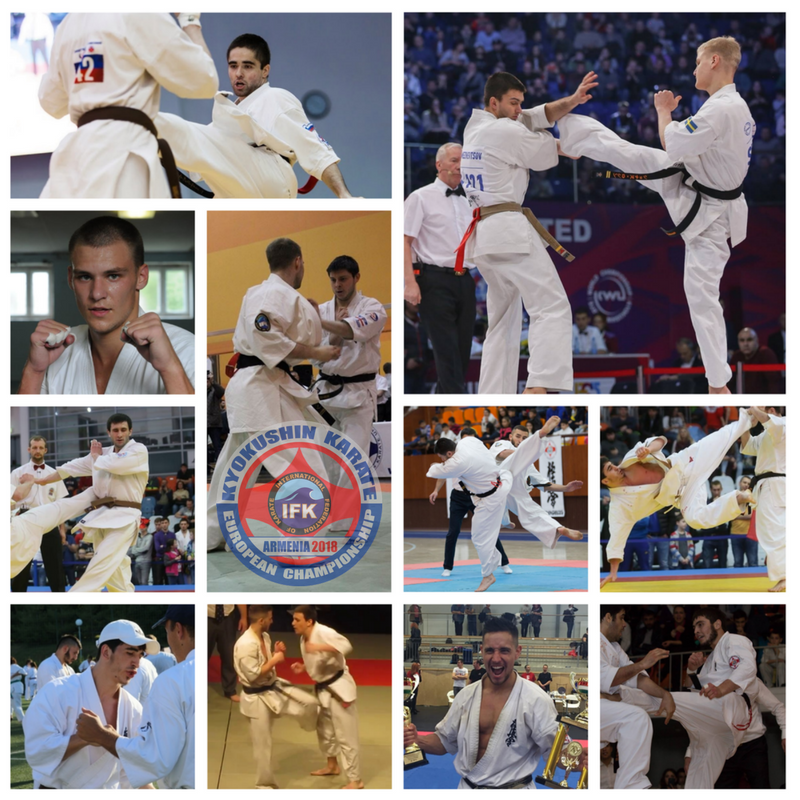 With 20 participants in the Mens MW the category has possibly the two clearest favourites with teammates and club mates World Champion Artem Nazaretyan and KWU European Champ Stanislav Mezhevstov representing the IFK.
There is some good potential performances from KI Shamil Ramazanov who won the Russian Championships last week and the experienced Emilian Bitkash.
We will be interested to see how Zsolt Zsiga form Hungary can do now he is back at the lighter weight category and over a third of the fighters are under 21 so we will see if a new star is born.
19 participtants make up the mens heavyweight in a field with the strongest depth.
Armenia have the World Kumite Openweight runner up Hovhannes Sargsyan who also excited all in the IFK World Championships last year and being a home favourite should spur him on. We also have the IFK World runner up in Jonas Rosin from Sweden wanting to take a major gold in the IFK. Dmitry Sikorsky of Belarus always performs well in IFK championships and Iran have a number of extremely tough fighters.
Russia IFK have new faces in the European level however these are both well known to our organisation and Andrey Borisov and Artem Lyalikov will be tough to beat. We predict Kantemir Beslaneev of KI should push them all the way.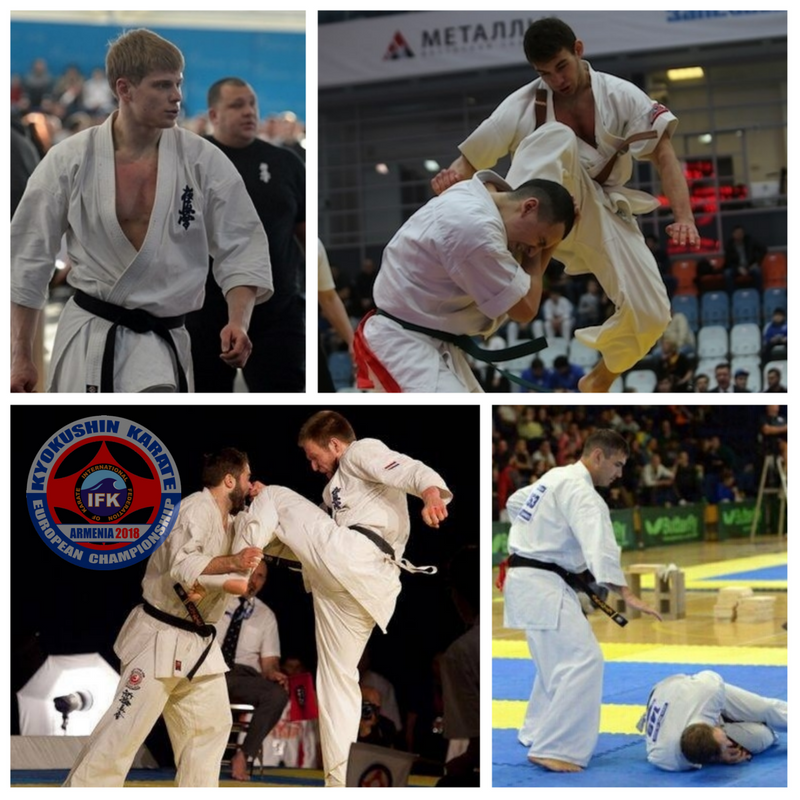 With 13 participants in the mens SHW this is the smallest category but that doesn't detract from its quality.
World Champion Vitaliy Ishakhneli starts as favourite but his teammate Aleksandr Karshigeev will have something to say about it after destroying all in the Cup of Europe and appears to be still improving as he gets older.
Strong dutch fighter Roel Noordman would like to go a stage further by making the final after several 3rd place finishes and it will be interesting to see how both KI competitors Stepankov and Solovyev do after moving up yo the +90 category.
---
Look at the favourite fighters of womens -60kg division… The category has a good field of 23 participants.
Championships of this quality can always throw up some surprises but we expect a strong showing from the current European Champion Emma Markwell of GB following her recent triumph in the Diamond Cup and it looks like the biggest challenges will come from different organisations with former KWU World Champion Guzal Fattahova KWF, Ekaterina Arapova KI who took 3rd place in the IFK World Championships last year and WKO multiple prize winner Irina Valieva all looking strong possibilities for the top spot. It will also be interesting to see how GB new girl Hayley Rowlands does after two strong 3rd place showings in the Cup of Europe and the Diamond Cup.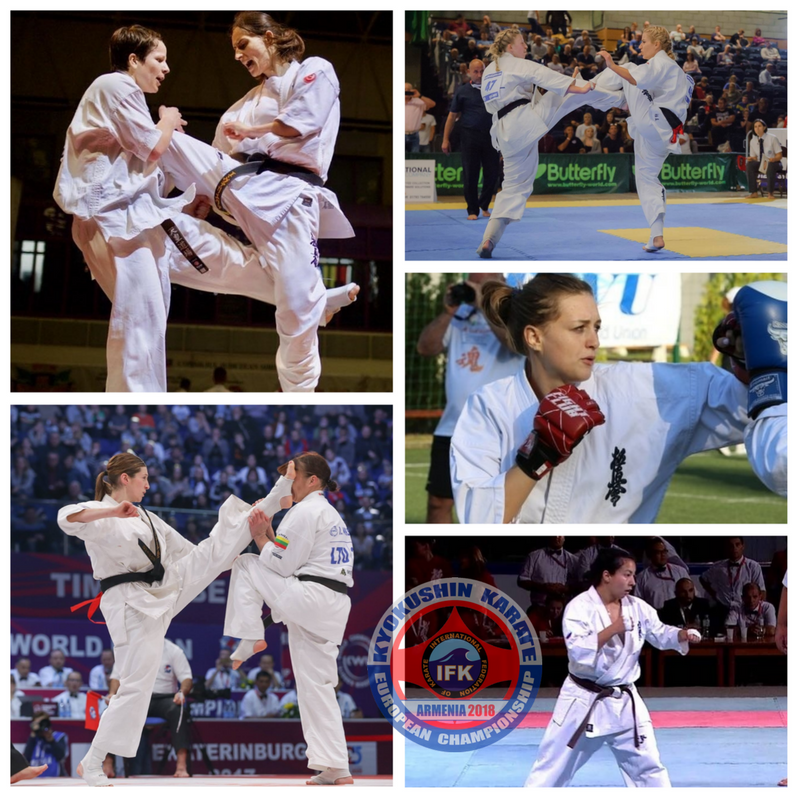 The womens +60kg will feature 17 participants
The IFK will have the new Russian champion Valeriia Kolesnikova and last European runner up Aneta Meskauskiene Ireland both hoping for the title.
WKO will be represented with strong fighters Anna Vishniakova and Antonia Ismailova and well as the 3rd place prize winner of the World Cup Kazakhstan's Ioanna Belykh. Also look out for KI fighter Anna Ulybina with her fast roll kick.
It will also be a first showing of Iranian women fighters at an IFK international event