The IFK Canada Kyokushin Summer Camp and Retreat
is an international camp open to all kyokushin students from any organization. Ages 6 and up are welcome. The camp starts on Thursday 6 PM and ends on Sunday at noon, with 3 training sessions a day by top Kyokushin instructors. Although hosted by the IFK Canada, our summer Karate Camp is open to all Kyokushin practitioners and organisations from around the World.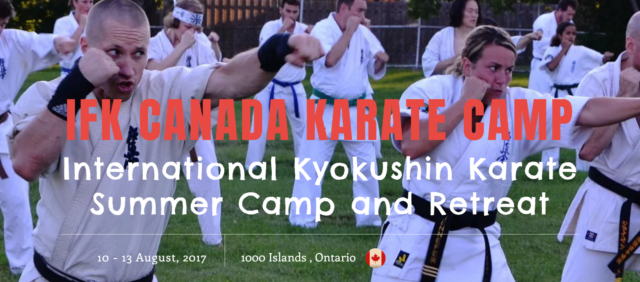 Held in the beautiful 1000 Islands of Ontario, half way between Toronto and Montreal on the St. Lawrence River, straddling the border of the U.S. and Canada. The area is a hub for outdoor activities. It's home to elaborate island mansions like the German-style Boldt Castle on Heart Island, and Singer Castle on Dark Island, with its Gothic windows and secret passageways, an absolutely beautiful and historic part of Canada.

More information: ifkcanadakaratecamp.com