On October 7th, Japan's embassy in Armenia and
the Ministry of Sport and Youth Affairs of RA hosted the Japanese BUDO festival of martial arts in Dynamo sport hall.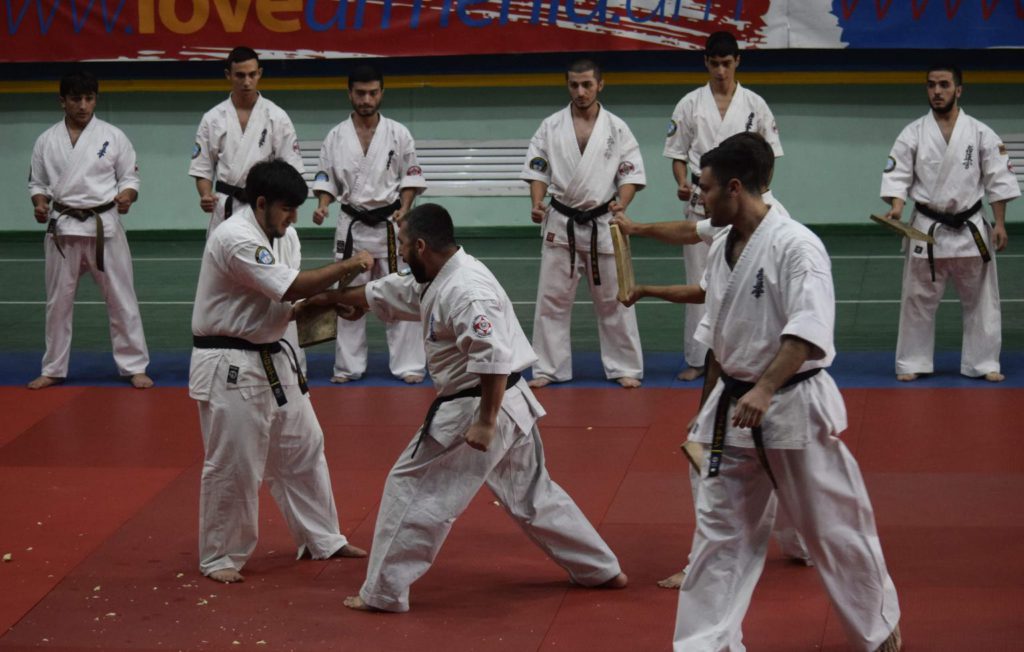 The sportsmen of the eastern sports schools in Armenia performed at the festival. Especially impressive was the demonstrative presentation of the Armenian Kyokushin karate federation sportsmen, for which Japanese ambassador to Armenia Jun Yamada expressed his gratitude to the president of the Kyokushin karate Armenian federation – Andranik Hakobyan.