FKR All-Russian Summer camp was held in July
with main instructor Shihan David Pickthall (7 Dan) – Vice President of IFK 
At a meeting of the Presidium of the FKR, a number of senior belts received a recommendation for IFK to award the following Dan grades.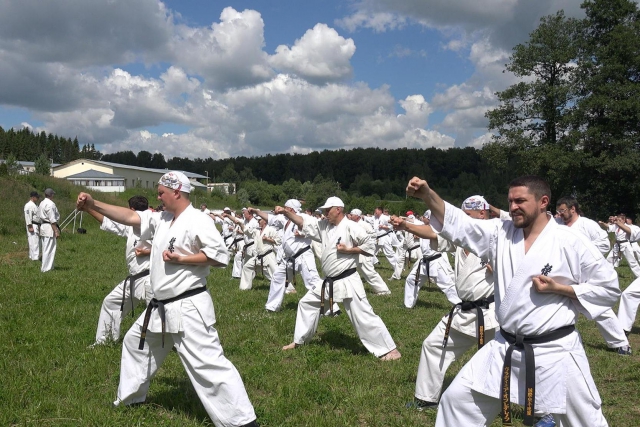 On 7 Dan was recommended:
Fomin Victor – Moscow
For 6 Dan:
Bakhturov Alexey – Volgograd
For 5 Dan
Kryvodov Anatoly – Murmansk
For 4 Dan
Viktor Trambetsky – Novopetrovsk
Makarov Gennady – Domodedovo
In addition, passed the qualification examinations for 3 Dan:
Averchenko Victor – Domodedovo
Valuev Vyacheslav – Pavlovsky Posad
Biryukov Alexander – Pavlovsky Posad
Nyagin Alexey – Cheboksary
Tsyganov Andrey – Nizhny Novgorod
Shaimuradov Nail – Yaroslavl
Congratulations! Osu!