On March 23-25, 2019, Kancho Hatsuo Royama will make his first trip to Greece.
Kyokushin-kan Greece is preparing for a big event, for the arrival of Kancho Hatsuo Royama.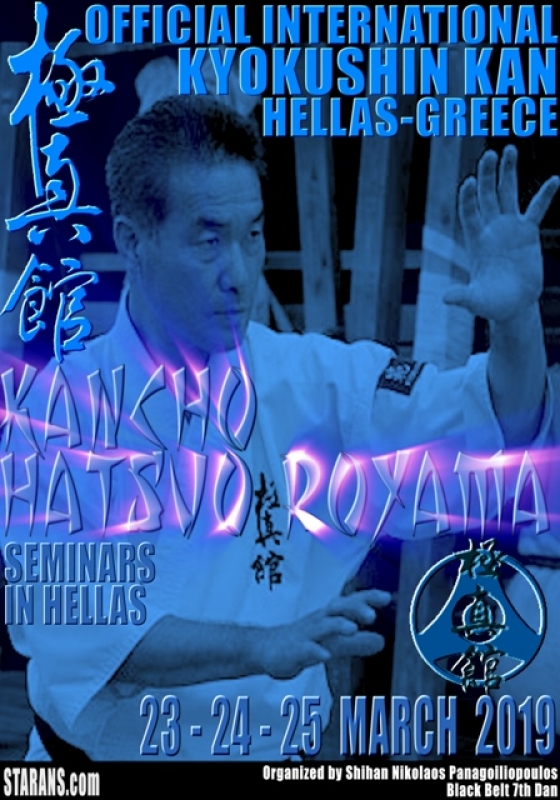 It will be a great opportunity for all instructors, as well as for all athletes, to become a part of this great event.
Everyone, regardless of the degree or organization, will have the opportunity to get acquainted with a perfect and respectable person, and to learn through his experience, simplicity and knowledge.
For more information, do not hesitate to contact by email: oyamagr@yahoo.com
Sincerely,
Shihan Nikolaos Panagoiliopoulos
Athens, Hellas-Greece