On behalf of IFK Netherlands, students are invited for the IFK Dutch kata championships on the 2nd of February 2020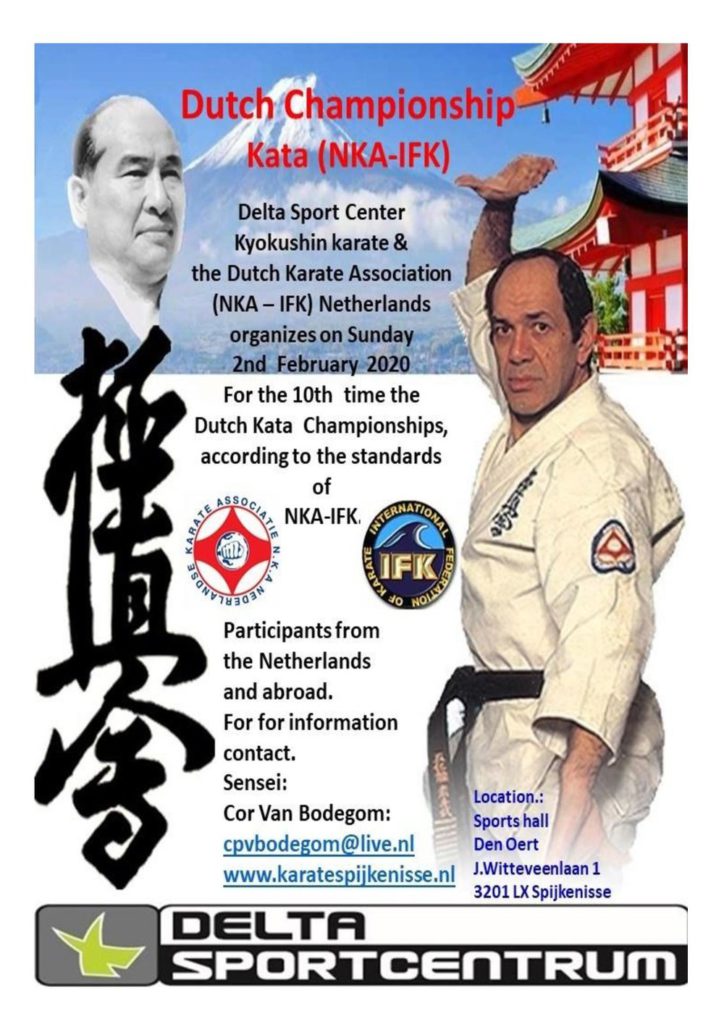 This tournament is for kids, juniors, and adults and will be organized, just as the past editions in Spijkenisse, close to Rotterdam.
More information will follow!
For any questions please contact Sensei Cor Van Bodegom (cpvbodegom@live.nl), the organizer of the tournament.
We hope to meet you all there!