Muai Thay World Champion Christian Georgiev
will face the Brazilian Marcos Zinhani in a KWU INTERNATIONAL PROFESSIONAL LEAGUE bout part of the second edition of SENSHI.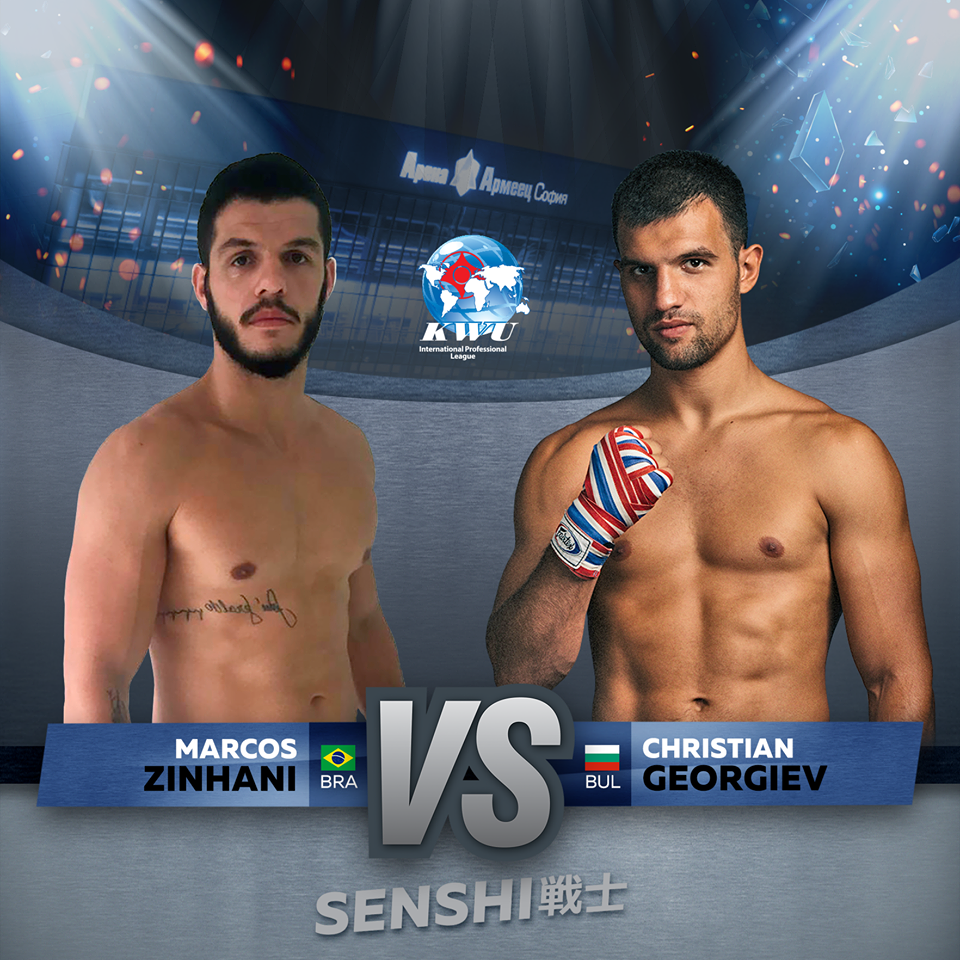 The Bulgarian will square up with an MMA and K-1 fighter Marcos Zinhani who is also a multiple time kyokushin champion of his home country. In 2014 Georgiev wins the European kickboxing championship and in the very same year he scores the quickest knockout at the World Muay Thai championship in Bucharest.
The second Senshi fight night that is about to take place in Sofia on April 20 in "Arena Armeec".
After the first successful gala evening in Varna, now SENSHI is moving to the west side.
The crowd in "Arena Armeec" in capital of Bulgaria will also witness the introduction of the unique "SENSHI" title.