IFK Laval dojo is please to invite you to a Fighting and Self Defense Seminar
with Sensei Jeovaldo Barreto, CR – IFK Brazil and Sensei Luiz Feitosa, Technical Director – IFK Brazil, May 18th – 20th 2018. Osu!!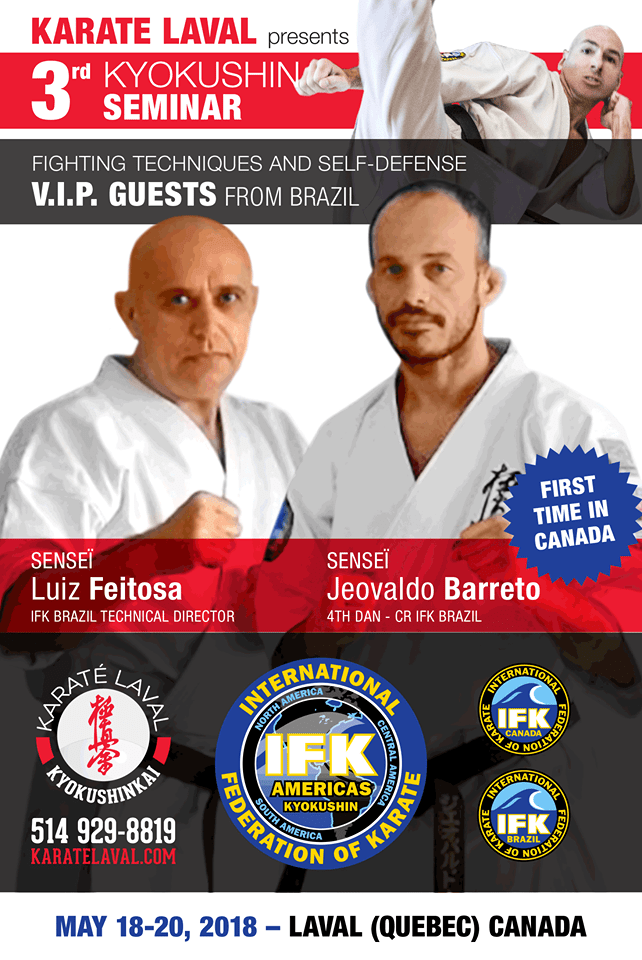 Laval dojo from IFK Canada will host a Seminar with Brazilian fighters former IKO Brazil Champion and participant in the 5th World Tournament Luiz Feitosa And IFK country rep Jeovaldo Barreto Champion In Kyokushin, K1 and MMA.
Registered now: http://www.karatelaval.com/3e-seminaire-kyokushin